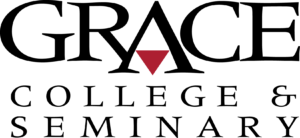 Degree Programs Available at Grace College and Seminary
Grace College and Seminary appears in our ranking of the Top 50 Online Christian Colleges for Future Missionaries.
Grace College and Seminary offers degree programs for graduate students and undergrads, adult learners, those who want to take seminary classes and online learners. Its undergrad programs include traditional majors in fields such as business and accounting and some unique options such as an illustration program. Illustration majors learn how to create art for books and advertising, but they also learn how to understand the needs of their clients and customers. Some of the other majors for undergrads include mechanical engineering, digital marketing, political science, criminal justice, media arts, and special education.
Both a Bachelor of Science (BS) in Quality Management and a BS in Management are available for adult students. These are completion programs that require students bring some credits with them. Those courses are available from the college's graduate school as are two full graduate programs. One is a Master of Science in Athletic Administration. The program teaches students how to lead others in an athletic business and how to handle the daily operations of that business. A clinical mental health counseling program is also available and can help students become licensed counselors. This program includes practicums and internships in counseling centers.
Graduate programs at the college are also available through its seminary. The Master of Arts in Local Church Ministry is available on the college's campus or as a deployed program for those who live a far distance away. Students can earn an MA in Intercultural Studies too. Master of Divinity programs allow students to pick from different fields of study, including Pastoral Studies, Pastoral Counseling, and Intercultural Studies. The college offers distance learning options for graduate students too. Some of the online options include BS programs in Psychology or Business Management and MS degrees in Nonprofit Management and Higher Education.
About Grace College and Seminary
Established in 1948, Grace College and Seminary is a private college that has its own seminary school. Alva J. McClain founded the Grace Theological Seminary in Winona Lake, Indiana in 1937. This small school offered programs for pastors and those who wanted to work for their churches. The popularity of its programs led to the seminary added a liberal arts college and changing its curriculum. In 2013, the college made another changed when it shifted from a traditional semester schedule. Students can now take eight-week classes and spend less time on each class but graduate within the same time frame.
Grace College and Seminary also operates study centers in several prisons owned by the state. These centers allow inmates to get help as they prepare for the high school equivalency test. Some of its students also take classes while in high school to earn credits that they can use at other colleges. Grace College opened a satellite campus near downtown Indianapolis that helps students work on associate and bachelor degrees too. Enrollment at Grace College and Seminary now includes more than 1,300 undergrads and a little more than 200 graduate and doctoral students. These figures include students enrolled in traditional college degree programs and those enrolled in the seminary.
Grace College and Seminary Accreditation Details
The Higher Learning Commission (HLC), which is one of the primary accrediting agencies, granted regional accreditation to Grace College and Seminary. Not only can the college and seminary use federal and state funds to provide aid packages for students, but it can also let students take and bring credits with them from similar schools because of this accreditation. The college also has religious accreditation from the Commission on Accrediting of the Association of Theological Schools (CAATS). Some of the programs available from the college that have accreditation include its theology/seminary and education programs.
Grace College and Seminary Application Requirements
Students who want to know more about the college and/or a specific degree program can request information before they apply. The college also recommends that students consider taking a tour of its campus. Undergrads only need to submit the college's application online and then provide an ACT, SAT or CLT score and their high school transcripts. The college's admissions committee will meet to go over the applications and decide who receives full acceptance and who lands on its waitlist.
Though graduate students also need to use the college's online application, they will submit their transcripts and other information too. A transcript must show that an applicant had an undergrad grade point average of 2.75 or higher and that the individual completed all requirements necessary to obtain a bachelor's degree. Students can also fill out a form and let the college get their transcripts for them. Most graduate programs require a resume to see what experience the student has in that field of study too. Students applying to an online program must meet the same requirements. Those applying to a seminary program may need to go through an interview or submit a personal essay that explains some of their religious beliefs and how they will use those beliefs in college.
Tuition and Financial Aid
Tuition at Grace College and Seminary starts at $908 per credit hour for part-time undergrads taking up to 11 credits at a time. Those taking 12 credit hours qualify for the block rate of $25,512 per semester and can take up to 18 credits without facing any other fees. Students also pay a comprehensive fee of $750 and room and board costs of around $9,300 a year. The college charges a $300 fee for any undergrad taking online classes too. Graduate students pay a rate of $330 per credit hour and face other fees for taking online classes. The college charges the same rates for students enrolled in a seminary program.
A large number of students enrolled in the college qualify for one of its scholarships and 99% of all undergrads receive financial aid through the college. Scholarships go to students who demonstrate need on the FAFSA and can show their academic merit via their applications, test scores, and transcripts. Payment plans allow students to make one payment by a specific date or to make smaller payments each month. Traditional aid such as federal loans and government grants also go to students in need. Grace College and Seminary sends out financial aid letters to students in all its degree programs before the start of the school year.
Related Resources: