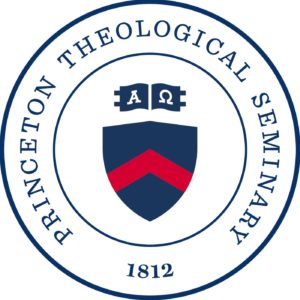 Degrees Offered at the Princeton Theological Seminary
Princeton Theological Seminary appears in our ranking of the 30 Best Theological Seminaries in the United States.
The Princeton Theological Seminary offers graduate and doctoral degrees in both religion and theology. One of the school's top programs is a Master of Divinity that includes three years of work. Students take classes from four departments to study the Bible, history, theology and practical theology. Their 78 credits of required classes include Orientation to Old Testament Studies, Systematic Theology, Introduction to Preaching and Speech Communication in Ministry. This program also includes two units of field education work and asks students to do fieldwork in two different semesters. The seminary requires that at least one of these experiences take place at a local church.
A Master of Arts (MA) in Christian Education and Formation helps students prepare for missionary work or working in a church school. Students can choose a track in mission and formation, teaching or youth and young adult ministries. This is a professional degree program that features two years of classes along with two fieldwork experiences. Their fieldwork allows them to teach in a local school, volunteer for a missionary trip or work in a church. Introduction to Church Education and Formation, Ethics of Ten Commandants and Philosophy of Education are some of the program's required classes. Students' other classes will vary based on the tracks they choose. Also available is a dual program that includes a Master of Divinity and an MA in Christian Education and Formation that takes four years to complete.
In the Doctor of Philosophy program, students learn advanced skills and can work as college and university professors when they graduate. Students take classes in five core areas that cover subjects such as Christian education, pastoral theology, Christian ethics and history of religions. They learn how the beliefs of the Christian church compare to the beliefs of other churches and the basics of teaching Christianity to others.
The seminary reviews the student's progress at the end of the second year. Those who move forward must take a comprehensive exam at the end of the third year and then submit a dissertation proposal. During their fourth and fifth years, students finish their dissertations and present their work to the seminary. The Princeton Theological Seminary also offers a Master of Theology and a Master of Arts in Theological Studies, both of which are two-year degree programs. Students need a Master of Divinity to enroll in the Master of Theology program.
About the Princeton Theological Seminary
The Princeton Theological Seminary is a private seminary affiliated with the Presbyterian Church of the United States of America. Established in 1812, it opened as a theological school connected to the College of New Jersey. Originally called The Theological Seminary at Princeton, New Jersey, it received help from that college during its early years. Though the seminary opened in 1812, it took three years before the founders felt the need to build a campus for the school. Students began attending this new campus in 1817. The seminary became known for its Calvinistic Presbyterian teachings and for its professors who practiced evangelism.
During the 1950s, it developed an affiliation with the Presbyterian Church. That affiliation still exists and makes the seminary one of the 10 largest schools attached to the Church. U.S. News and World Report ranks the seminary as having one of the best history programs for graduate students. It has agreements with several schools that allow students to earn credits from campuses such as Princeton University and Rutgers University.
Princeton Theological Seminary Accreditation Details
PTS has institutional accreditation from the Middle States Commission on Higher Education (MSCHE), which grants regional accreditation to institutions in certain parts of the country. This accreditation is why the religious seminary can use federal and state funds in the financial aid packages that it grants to students who use the Free Application for Federal Student Aid (FAFSA). PTS also has accreditation from the Commission on Accrediting of the Association of Theological Schools (CAATS) for all degree programs.
Princeton Theological Seminary Application Requirements
The admissions policy established by PTS states that the seminary will never reject students based on their backgrounds, gender or other factors. Any student who feels called to serve by God and meets admissions standards can apply and enroll. Students must have a Bachelor of Arts or a Bachelor of Science degree from a regionally accredited college or university. The seminary also accepts students with degrees from a theological school that has accreditation from the CAATS or a similar organization.
In addition to a completed application, PTS asks for transcripts from all the schools the student attended and earned credits. They need to submit a letter from a pastor that shows he or she endorsed the students and three letters of reference or recommendation. The seminary encourages students to look for references who can talk about the commitments they have to their churches or their experiences in religious organizations. PTS also charges a $50 application fee.
Tuition and Financial Aid
The overall cost of attendance at PTS is $18,000 per year and $1,420 in fees. Students can use an online calculator to view their total costs based on how much financial aid they expect to get. Those who live in a residence hall and purchase a meal plan that gives them 10 meals a week will pay $7,480 per year for room and board. The cost rises to $7,980 a year when they opt for a plan that includes 15 meals a week and $8,600 when they choose the biggest plan, which comes with 19 meals each week. Students can also get health insurance for $3,400 a year or choose a plan with coverage for one or more dependents, which can include their spouses and children.
PTS has benefactors who donate funds that the seminary uses to design scholarships for incoming and returning students. Most of the grants are available for students who show merit on their applications and transcripts. The scholarships offered by the seminary go to students who show need on the FAFSA. Reviews performed by the Office of Admissions and Financial Aid helps the seminary identify how much help a student needs. Around 93 percent of students receive grants and scholarships. Nearly 90 percent of the student body receives financial aid that covers the total cost of attendance. Financial aid packages go to students in all of Princeton Theological Seminary degree programs.
Related Resources: