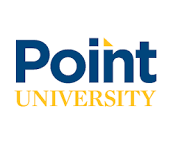 What used to be Atlanta Christian College is now the Point University (PU). This is a private, non-denominational four-year liberal arts institution located in the state of Georgia. The college changed its name in 2011 only.
Established in 1937 by Judge Thomas Olin Hathcock, the university is committed to influencing the lives of its students through a culture for Christ. It thrives to be a center of Christian education with the support the school gets from Christians, missions ministries in local churches and other interested organizations.
Point University Beliefs
Since its establishment in 1937, the former Atlanta Christian College dedicated itself to educating ministers, missionaries and other people who work for the church. Its mission is to educate students for service and leadership worldwide that centers on Christ.
Location
Currently, PU is situated in East Point, Georgia or 10 miles southwest of Atlanta. There's a plan, however, to move to the main campus in West Point this year 2012 which is an hour's drive from the existing campus.
Tuition
PU strives to make the cost of college education affordable to its students. The university's rate is actually lower than other institutions. As an example, the 2010-2011 tuition and other fees at this Christian institution were $15,000 lower than the average total cost of a four-year private college based on a report from the College Board. Currently, the yearly cost of studying at PU is $29,352 for students living in the state as well as those coming from other areas and countries.
Financial Aid
The former Atlanta Christian College offers a comprehensive financial aid program to help students get through college. Being a private university, the program that provides scholarships, grants, loans and work-study is funded by individuals, alumni, churches and foundations. HOPE is the only scholarship available at this institution. Oftentimes, majority of students who apply receive financial assistance while enrolled at Point University. Interested students need to complete the free application for Federal student aid (FAFSA) to determine their eligibility.
Student Population
The total number of students enrolled at PU is estimated at 456. Of this number, 87 are freshmen. Among the students, 62 percent often return and continue their education in the university after their first year.
Academic Areas of Study
Point University offers associate and bachelor's degrees. These include the Associate of Arts, Bachelor of Arts, Bachelor of Science and Bachelor of Theology. Majors being offered general studies, Christian ministries, human relations, organizational leadership, Biblical studies, biology, business administration, criminal justice, English, history, music, child and youth development and humanities among others.
Primary Accreditation
It was in 1965 when the college received its accreditation from the American Association of Bible Colleges (AABC). In 1990 as it desired to broaden the school curriculum and offer associate and bachelor's degrees, the institution applied for a new accreditation and obtained it from the Commission on Colleges of the Southern Association of Colleges and Schools (SACS).
Point University Athletic Team
Point University's athletic teams are known as Skyhawks. The institution's athletic department offers men's and women's sports to include baseball, basketball, cross country, football, soccer, softball and volleyball.
Related Resources: