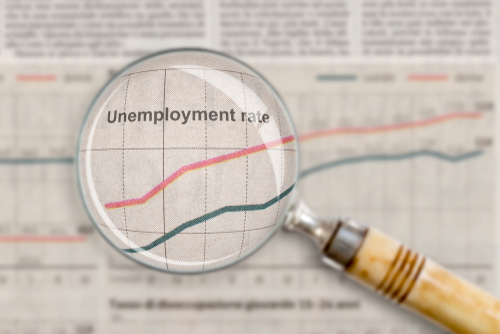 Christian degree jobs can be hard to find, especially if you have your heart set on working in the religious sector. Churches and non-profit organizations only have so many jobs to go around. If you're thinking about pursuing a degree in Christian studies, you're probably wondering if the recent recession has impacted employment and, if so, what can you do about it? You may even be wondering if you'll have trouble finding the funds to obtain your degree.
Paying For School
It's true that private scholarships have decreased and government funding for higher education has been cut due to the economy. However, you still have plenty of opportunities for paying for your Christian degree. You may qualify for a Pell Grant, a federal program that actually raised its award amount this year. Pell grants are a free award of up to $5,730 per school year. You don't have to pay this money back or write an essay to get it. As long as you fill out a FAFSA and have financial need, you qualify for the money.
In addition, you can still find religious scholarships and take out government-subsidized loans. Many private Christian colleges have substantial endowments, meaning that schools can still offer scholarships and other forms of assistance to students. You have many options to pay for your Christian degree. Your school's financial aid office will be happy to help you pursue funding opportunities; in fact, they have a team of experts waiting to assist you.
Part-Time Employment
One of the best ways to pay for school is with a part-time job that lets you build up your resume. Scholarships and loans are a good way to get money fast, but they won't help you once you graduate. By contrast, the right part-time job could be your ticket into full-time employment. With the current state of the recession, employers are turning to part-time jobs and internships to fill empty slots. You can help pay for your Christian degree while working at a church or religious non-profit. Network with your pastor for openings, and don't be afraid to call other churches. Explain that you've been called to complete a Christian education program and ask how you can get a part-time job while studying. The Christian community will be happy to help you.
Job Growth
After a major sky-rocket, the unemployment rate has leveled out at 3.6%. If you choose to pursue an advanced degree in Divinity or Pastoral Studies, you'll see even lower rates of unemployment once you finish school. Now is the best time to invest in a Christian degree.
Conclusion
Today, you probably have friends or family members who have struggled to find a job with their degree in Biblical Studies. Don't let that prevent you from following God's path. If you've been called to complete a religious degree, He will open the right doors for you. Trust in God, and you will find a Christian degree job.
Related Resources: