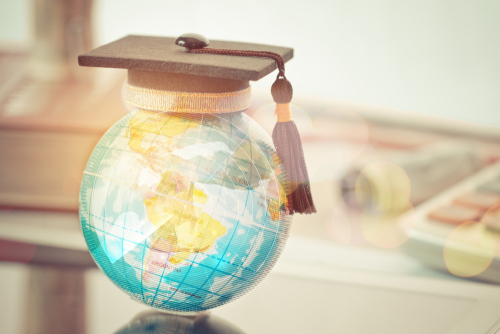 BestSemester is a study abroad organization that has an affiliation with the Council for Christian Colleges and Universities. Unlike traditional study abroad programs that focus more on education, this program gives you the chance to use your faith at the same time that you study in a foreign setting. The idea behind the program is that you will improve yourself and become more spiritual as you broaden your horizons. As long as you attend one of the member colleges associated with this program, you can apply for a spot in one of the upcoming programs.
How to Apply
You can apply for a spot in this program in one of two ways. If you attend a member school, you can often visit the college and request an application. Your college representative will need to complete a form that shows the school approved you for the experience and arrange for the program to receive your transcript. If your school does not have a rep on campus, or you do not attend a member school, you can apply for a sport online. You'll need to complete the online application, request that your college mail your transcript and complete a form that verifies you can attend.
How Much Does the Program Cost?
As with other study abroad programs, the cost of this program depends on where you study and how long you study. The closer you are to your campus, the less it will cost. If you want to spend a semester or more working and studying overseas, you'll spend more. The total cost can range from a few thousand dollars to $10,000 or more. Keep in mind that you're responsible for paying for both the college courses you take and your room and board.
Where Can You Study?
According to the official website, students can study in one of 10 different locations. The Australian Studies Centre lets students study at the Christian Heritage College, while the China Studies Program takes place at Xiamen University. The program also has locations in Costa Rica, the Middle East, Uganda and two programs that take place at Oxford University. There are three programs that take place in the United States as well in Los Angeles, Nashville and Washington DC. The LA Film Studies Center offers a film studies program designed for students who want to make religious or faith-based films.
How to Pay
Though the program does not offer any scholarships or financial aid packages, it does encourage students to file the FAFSA after applying for a space in one of its study abroad programs. You can use the financial aid package you receive from your school to cover a portion or the total cost of your experience. Grants and loans are just a few ways you can pay for the program. If you need additional help, you can apply for private and public scholarships. Many scholarship organizations will send a check to you, which you can cash or deposit to pay for the program.
Conclusion
Studying abroad gives you the chance to learn more about another culture and immerse yourself in your studies. Instead of choosing a more traditional program, you may prefer one that puts an emphasis on your faith. BestSemester programs combine studying abroad with faith-based learning and educational experiences.
Related Resources: