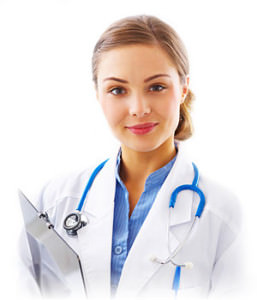 If you've always wanted to be a nurse but want to attend a Christian college, you'll be delighted to learn that you can get a Bachelor's in Nursing from a Christian college. Although there are several ways to become a nurse, getting a bachelor's degree in nursing will open many doors to you that might not be opened through other means.
Ways to Become a Nurse
There are three primary ways to become a nurse. You can get an associate's degree from a college, get a bachelor's degree, or obtain a nursing diploma from a trade school. A bachelor's degree in nursing generally prepares students well by providing more clinical experience than the other two options. Additionally, many nursing positions are not open to nurses who do not have a BSN. Once you receive a Bachelor's of Science in Nursing, you will be prepared to pursue graduate education in your field should you or your employer decide that is the best way for you to advance in your chosen career path.
Clinicals at a Christian College
One of the benefits of getting a BSN in nursing is the opportunity to experience many different types of nursing firsthand through clinicals, according to Nurse Story. The BSN programs at most Christian colleges require clinicals of nursing students, and this practice helps nursing students become familiar with a variety of different healthcare settings. Nursing students often complete the following types of clinicals:
Urgent care or emergency department
Primary care
Public health
Intensive care units
Operating room
Maternity ward and neonatal care
Psychiatric care
Although the types of clinicals required of nursing students varies from program to program, these opportunities not only help nursing students become familiar with a wide range of work environments but also help students in choosing a specialization within nursing.
Specializations in Nursing
Deciding to become a nurse is just the first step toward a fulfilling career. Even after you have chosen a BSN program and been accepted into it, you will need to decide what type of nursing career is best for you. Your experience in clinicals will help you with this process, but you can also begin the decision-making process by familiarizing yourself with the various nursing careers that are currently available. Popular career options for nurses include
Geriatric nursing
Psychiatric nursing
Urgent care
Primary care nursing
Med-surg nursing
Operating room or scrub nursing
Case management
In-home care
Oncology nursing
Rehabilitation nursing
Travel nursing
School or camp nursing
In addition to these types of nursing, there are many others, and some types of nursing, such as being a traveling nurse, often overlap with other categories such as being a scrub nurse. Nurses that work in emergency rooms and operating theaters need to work at a faster pace than school nurses or in-home healthcare workers.
If you want to be a nurse, choosing a good BSN program is a great way to start. There are many good programs available, and you can get a Bachelor's in Nursing degree from a Christian college.
Related Resources: