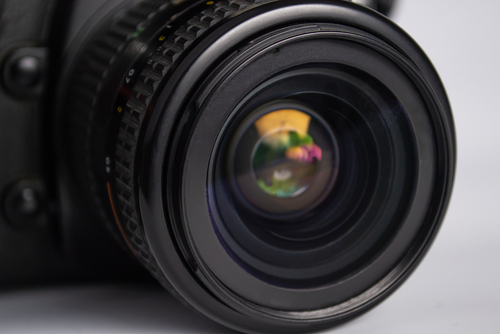 Most people see beautiful pictures of architectural photography wonders all over the world. But a select few of those people want to understand what it means to be an architectural photographer and how to become one. This short article will provide the base knowledge on the field, including average salaries and how to get started as a photographer. 
Definition
The definition of an architectural photographer is a photographer that captures images of buildings that are both artistic and accurately represent the nature of the building. They are often employed by real estate developers, architects, and designers. This profession focuses more on the design of a building rather than the structure and therefore requires a photographer who has specialized knowledge of architectural photography techniques, including camera angles, color correction, composition, and more. 
Job Responsibilities
An architectural photographer is tasked with providing their clients with an accurate but artistic view of the buildings that they have been selected to photograph. This often means traveling to new locations, meeting with clients, discussing the idea for the project, and determining whether the pictures will be used for publication in an architectural or décor magazine or for commercial purposes, such as on a building's website if they are renting spaces. Photographers are also tasked with getting the raw images, editing the photographs to the client's guidelines, delivering proofs, and providing the final image to the client in a variety of formats. 
Salaries and Demand
The salary for this profession depends on whether a photographer decides to work commercially for clients or works in the publication space. The current average salary for the field is between $40,000 to $60,000 with a minimum of three years of experience. Professionals who are well-known in the space may earn as much as $20,000 per project; most photographers do not earn an annual salary but instead work as contractors for various clients. The most in-demand job is as a freelance architecture photographer; these professionals tend to work for real estate developers to provide the photographs that most people see when deciding to rent an apartment or condo; they also work with museums, malls and other large commercial areas. 
Steps for This Profession
There is no one right way to become an architectural photographer. The most common path is to begin taking photographs of architecture and posting them online; there are a variety of online websites and social platforms that focus on images. This makes it easier for professionals to get attention from potential clients. However, professionals must do more than that; portfolios that show range, from artistic to commercial work, is needed for this field. Also, those who begin their own business and begin cold-calling are most successful in the business. It should be noted that a firm understanding of photography, especially for commercial purposes, is required for this position; those interested in this position are highly encouraged to learn as much as possible about how architecture photography works before building their business. 
Conclusion
There is a lot of information on how to get started in this profession; Architect Magazine has a great article on how architectural photographers in the field do their job. It is up to any interested professional to do their research on the field and learn as much as they can before deciding to pursue it as a career. Anyone who reads this article and decides to become an architectural photographer will find it to be a challenging but exciting career.
Related Resources: