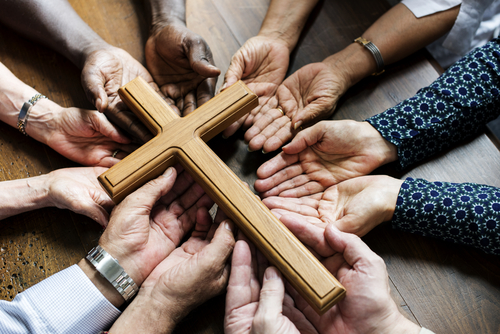 One of the most apparent advantages of a Christian college is being able to attend school with those who mostly share your beliefs and values. Another advantage is having a strong sense of purpose for mission work, ministries, or even non-religious careers. Attending a Christian college will help give you a good foundation for later jobs, especially those that involve a lot of work with the public.
Be Surrounded by Christians
Going to a school where others share your beliefs and values is always worthy of consideration, especially for students whose faith is of serious importance to them. From some of the most well-known Catholic colleges and universities to evangelical schools steadily gaining attention, there is a college or university to suit everyone regardless of their career goals. When choosing a faith-based college, you don't need to compromise on choosing either ministry-based or professional programs. Many church-affiliated colleges offer a wide variety of degree programs so that you have a broad selection of courses.
A Sense of Purpose Matters
One of the things that appeals to many Christian college students is having a greater sense of purpose that can come with attending a faith-based school. Many college students see the greater good as being as meaningful more so than studying what interests them the most according to Christianity Today. Internships and similar programs can provide a foundation for life-long service opportunities. When a student sees what they do as being of great value to the community, they are likely to want to continue supporting their cause in some way.
A Foundation for Later Jobs
Most Christian colleges have enough programs and course offerings to suit different students' needs. Traditional undergraduate programs, as well as vocational programs, are both offered at many schools. Popular programs at some of the most well-known religious schools include liberal arts concentrations, certification programs for teachers, journalism and communications programs, and legal training. These concentrations, in particular, help prepare students to work in many professions. Some of these degree programs can also provide sound foundations for students interested in eventually going into the ministry. Regardless of whether your goals include entering the ordained ministry or secular employment, these types of programs are well-rounded enough for job-seekers.
Training for the Ministry
Most denominations have fairly rigorous training for ministry candidates, and faith-based colleges will often have one or more programs for people in these circumstances. Some ministry programs might require undergraduate degrees, while others involve graduate-level work. Some of the courses that candidates for ministry might take include Biblical studies, church-related history, pastoral care, and studies related to liturgy and worship. Ministry-related degrees can also apply to those following non-ordination paths, such as teachers. The length of study for a student receiving a ministry degree might vary depending upon education already received and denominational requirements.
Conclusion
No matter where you feel that life is leading you, a strong Christian foundation in college can help you on your way. Choosing the best college to suit your needs will provide you with benefits for life.
Related Resources: