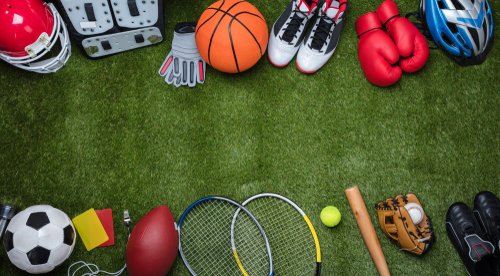 As the wide world of sports knows few bounds, Christian colleges offer collegiate sports in virtually the same ways as do non-religion affiliated colleges. But to exactly what ends does this ring true? Here's the scoop on Christian college athletics and sports today.
Christian Colleges = Big Sports
While some may not know it, Christian colleges are just as much into sports as any other schools. This is because competitive sports are in no way conflict with Christian beliefs. Many see the subsequent camaraderie, loyalty, teamwork, and other skills inherent of competitive sports as being very well-aligned with the religion.
With this all said, there is a whole world of victories and defeats, tragedies and heartwarming events in the world of Christian collegiate sports. And while correctly referred to as Christian collegiate sports, these colleges' sports teams compete in the same events and leagues with non-religious schools. There is no distinguished differentiation via separate leagues, teams, or any other merit.
For further reading and interest, the following are some of Christian college sports' most widely recognized teams in modern times.
Baylor University – Baylor University in Waco, Texas is an example of a Christian Division I school. Their membership in the Big 12 Conference has led them to many championships. The bear is the school's beloved mascot and sports symbol for men's athletics, and the lady-bear is the symbol for the school's women's programs. Baylor University participates in football, baseball, basketball, and other, official, collegiate-level sports and is renowned therein as much as any other school.
Carson-Newman College – Carson-Newman College is a Christian college located in Jefferson City, Tennessee and is a great example of a highly successful NCAA Division II sports school. This Baptist liberal arts school is known for its many sports programs, its many championships, and its love for competition and its eagle mascot. Carson-Newman College currently has a total of 18 Division II sports teams with nine being for men and nine for women.
Ohio Wesleyan University – Ohio Wesleyan University has been a successful player in Division III NCAA sports for many years with many championships to show for it. The battling bishops mascot for the school and has been since about 1925. Before that, the school's teams were mascot-represented by "The Methodists" and also "The Red and Black." Today, Ohio Wesleyan University is additionally a member of the Ohio Athletic Conference as well as the NCAC, or the North Coast Athletic Conference.
University of Sioux Falls – The University of Sioux Falls is yet another great example of a typical Christian school being involved with collegiate sports. his school, however, participates within the National Association of Intercollegiate Athletics league. Nine women's and six men's teams compose this university's athletics program, and multiple championships include several undefeated seasons in football.
Collegiate sports garner a huge following today, religious and non-religious. Concerning which schools get involved and which do not, participation has no relation to Christian or religious affiliation. As a result, today's Christian colleges offer collegiate sports and even perform exceedingly well therein.
Related Resources: