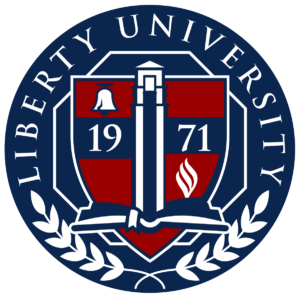 Degree Programs at Liberty University
Liberty University appears in our ranking of the Top 50 Online Christian Colleges for Future Missionaries.
With more than 600 academic courses of study from which to choose, there is an appropriate degree program for virtually every student at Liberty University. Both residential and online options are available. In addition to undergraduate programs at the associate, bachelor and certificate levels, there are graduate programs at levels including master's, postgraduate and doctoral.
Liberty University offers 346 on-campus programs and an additional 349 programs online. Additionally, there are more than 140 graduate and doctoral programs. The Carnegie Classification lists Liberty University as having moderate research activity. Moreover, the Department of Homeland Security and the National Security Agency have recognized the institution as a National Center of Academic Excellence in Cyber Defense Education.
Liberty University comprises 17 diverse colleges and schools. These are:
Divinity
Education
Aeronautics
Visual and Performing Arts
Arts and Sciences
Government
Osteopathic Medicine
Nursing
Applied Studies and Academic Success
Health Sciences
Communication and Digital Content
Business
Behavioral Sciences
Music
Law
General Studies
Engineering and Computational Sciences
A variety of associate degrees are available. Examples of residential associate programs include Airline Flight Attendant, Aviation Maintenance Technician, Government and Technical Studies in fields such as carpentry and plumbing. Online associate degree programs include Accounting, Business, Early Childhood Education, Information Systems, Medical Office Assistant, Paralegal Studies and Psychology. Programs such as Criminal Justice and Interdisciplinary Studies are offered on campus and online.
On-campus degree options at the bachelor-degree level include a range of subject matter such as Acting, Aeronautics, Aviation Administration, Biology, Chemistry, Cinematic Arts, Commercial Music, Computer Science, Public Health, Psychology, Nursing, Mechanical Engineering, Journalism and many more.
As a Christian institution, Liberty University features a number of faith-based residential degree programs. Among these are the many offerings in the Music & Worship division. These include Biblical Studies, Cinematic Arts, Pastoral Leadership, Theatre Ministries and Youth Ministries. Other programs with an emphasis on religion are found in the Camp and Outdoor Adventure Leadership and Christian Leadership & Church Ministries departments.
For online bachelor degree programs, Liberty University offers a wide selection. These include Aviation, Biblical and Educational Studies, Computer Science Cybersecurity, Fire Administration, Healthcare Administration, Nursing, Paralegal Studies, and Political Science.
Other undergraduate four-year degrees are offered both on campus and online. These include History, Informatics, Criminal Justice, Accounting, Information Systems, and Psychology. Liberty University has an impressive list of Business Administration focus areas that can be studied either online or in the classroom setting. Subject matter includes Financial Planning, Economics, Human Resource Management, and many others.
Several master's degrees options are available. These include degrees in popular subjects such as Accounting, Marketing, Applied Psychology, Business Administration, Music Education, Nursing, Criminal Justice, Cyber Security, Public Health, Healthcare Administration and History among many others. Several of these programs are available online so that students may study from anywhere.
Once again, Liberty University offers an unusually large selection of faith-focused graduate degrees. These include programs in departments such as Worship Studies, Theological Studies, Religious Education, Divinity, and Pastoral Counseling.
Postgraduate degree programs also are available in the departments of Theology and Education while students also may earn doctoral degrees in fields like business, law, the ministry, Criminal Justice, Nursing Practice and others.
About Liberty University
Liberty University was established in 1971 as Lynchburg Baptist College by Jerry Falwell. Pastor Falwell became the institution's first president. With its roots in Christianity, students are encouraged to develop both intellectually and spiritually throughout their education. They are governed by The Liberty Way, a strict code of conduct that forbids the consumption of alcohol and tobacco and public displays of affection between members of the opposite sex.
Liberty University currently has Main, North and East campuses in Lynchburg. These cover some 7,000 acres of land and include more than six million square feet of building space. Total enrollment in on-campus and online programs is in excess of 100,000 each academic year. More than 2,500 faculty members are on-hand to assist students.
U.S. News & World Report ranked Liberty at the 231st spot in its list of National Universities. Forbes listed America's Top Colleges in 2017 with Liberty University at the 610th spot out of 650.
Liberty University Accreditation Details
The Southern Association of Colleges and Schools Commission on Colleges provides institutional accreditation for the university. Individual programs at Liberty are accredited by organizations such as ABET, the Commission on Collegiate Nursing Education, the National Council for Accreditation of Teacher Education, the Accreditation Council for Business Schools and Programs and the Council for Accreditation of Counseling and Related Educational Programs.
Liberty University Application Requirements
Undergraduate admissions decisions are based on GPA, consistency of grades, SAT or ACT test results and essay submission. The committee may request additional documentation related to community service or leadership or may ask for reference letters. Applications are completed online, and they are submitted with an Admission Essay, official high school, and college transcripts and SAT scores.
Within one to two days after receipt, the application will be processed and the student must go to the school's website to set up a myLU Account. This provides the applicant with an email address and a means of taking the math and English assessment tests after they are accepted for admission.
Admissions requirements for graduate degrees vary according to the program selected. General requirements include holding an undergraduate degree from an accredited college, payment of an application fee and completion of an online application. Some programs may ask for referrals from academic or professional colleagues and GRE test scores. A statement of purpose, essay or interview is required in other instances.
Tuition and Financial Aid
Residential undergraduates pay $23,800 per year for tuition. Full-time online students pay $390 per credit hour while part-time online students pay $455 per credit hour. Graduate students in on-campus programs usually pay $545 per credit hour. The rate increases to $565, $595 and $615 per credit hour for online graduate programs.
Scholarships, grants and education loans may be used to pay for an education at Liberty University. All students are encouraged to fill out a FAFSA upon application to the school to determine what sort of government loans, institutional scholarships or outside scholarships for which the student may qualify.
Students may discover more about Liberty University's website.
Related Resources: