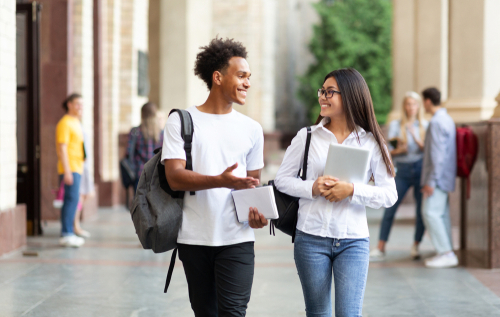 Whether or not you should attend college and what college you should attend are tough decisions! Because college often makes a lifelong impact on people, it is not a choice that should be made lightly. If you are considering taking classes at a Christian college, ask yourself a few questions first to see if it would be the best decision for you.
1. Are You Ready for College?
The most important question you should ask yourself is if you are ready for college at all. Did you do well in your high school classes? If not, have you made changes to improve your chances of doing well in college, such as improving your study habits? Did you earn an adequate score on the SAT or ACT? Do you have the time to succeed in tough college-level classes, or are you too busy with work and other activities? Do you have a high degree of motivation and drive to succeed in your classes, or are you just attending classes because your friends are?
2. Do You Know the Basics of Christianity?
While knowing the basics of Christianity—church history, common Bible stories and basic theology—is usually not a requirement to attend classes at a Christian university, most of the students there will already have this knowledge from years of attending weekly church services, Sunday School classes and youth groups. Therefore, the religion classes at a Christian college are likely to be either a quick overview or an in-depth and detailed study. If you start classes at a Christian college without at least a beginner's knowledge in these topics, you may find yourself falling behind in your religion classes or feeling out of place on campus. Spend some time studying an overview of what Christians believe.
3. Are you Willing to Follow the Rules of the University?
Most Christian colleges expect you to follow their rules of good Christian living, whether you are a full-time or part-time student there. Some colleges may have fairly relaxed rules, while others are strict on matters such as smoking, drinking, and boy and girl contact. You should read over the rules and make sure you will be comfortable following them before you sign up for classes. If you would rather spend your early twenties partying without responsibility, you may want to wait a few years before making the commitment of attending a Christian University.
4. Is a Christian College the Best Choice for You?
Lastly, you should ask yourself if Christian college is the right choice for you. Some Christians thrive in an environment surrounded by other Christians where they will receive plenty of love and support. Others thrive in a secular environment where their beliefs are challenged and put into action. Consider your own personality and the impact attending classes at a Christian University will have on your future. Will you fit right into the Christian community, or will you struggle and feel like an outsider?
Conclusion
If you can answer "yes" to all the above questions, you are likely ready to take classes at a Christian college. There are many Christian colleges and universities to choose from. Take your time and research your options so you can choose the right college for you.
Related Resources: