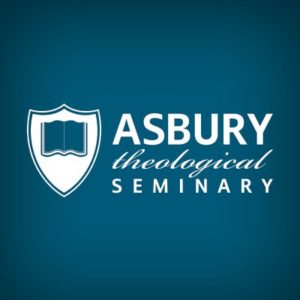 Degree Programs Available at the Asbury Theological Seminary
Asbury Theological Seminary appears in our ranking of the 30 Best Theological Seminaries in the United States.
Asbury Theological Seminary offers post-graduate and graduate degree programs as well as certificate options for students. Students can earn their degrees and certificates through one of the seminary's campuses or online. Most of the programs allow students to earn Master of Arts programs in subjects that include:
Leadership
Christian Ministries
Biblical Studies
Theological Studies
Intercultural Studies
Three of the seminary's graduate programs help students learn how to counsel others. These programs include general religion courses and counseling courses. In the pastoral counseling program, students take Ethical and Legal Issues in Counseling, Counseling and Christian Beliefs, Pastoral Approaches to Marriage and Family Counseling and Human Development Across the Lifespan. Similar courses are available in the marriage and family therapy and mental health counseling program, which has accreditation from the Council for Accreditation of Counseling and Related Educational Programs (CACREP). These programs include practicums too.
The clinical mental health counseling program is the only one that can help students become licensed counselors. Students in the other two programs can work for their churches but may not get their counseling licenses. Theories of Personality Development Across the Lifespan, Recognizing and Treating Addictive Disorders and Group Counseling are some of the courses in the mental health counseling program. It also asks that students take some research classes and do both one practicum and two internships.
Students who want to study a subject after completing a graduate degree may find the seminary's post-graduate certificate programs helpful. They can focus on youth ministry, aging and spirituality, leadership development, Christian studies, Christian education and other subjects. The seminary partnered with Messiah College to create two new programs for students in the Master of Education program that allow them to earn their degrees from the college and a certificate from Asbury. Those certificates are available in teaching English as a second language and teaching exceptional children and youth. Asbury also offers a Latino ministry formation program that includes Spanish courses. It helps students learn how to work with people from the Latino community as they do outreach and missionary work and can improve their language skills.
About the Asbury Theological Seminary
Asbury Theological Seminary is a private seminary that offers both graduate and doctoral degree programs as well as graduate and post-graduate certificate programs. Established in 1923, it opened after the president of Asbury College decided to open an affiliated seminary. Henry Clay Morrison helped oversee the seminary during its early years. Located in Wilmore, Kentucky, Asbury was just steps away from that college. The two schools would separate in the early 1940s, but the two campuses still allow students to share their resources. Though the seminary had an affiliation with the Wesleyan faith during its early years, it now has an evangelical foundation and welcomes students from more than 100 denominations.
In addition to the Kentucky campus, Asbury offers other ways for students to work on their degrees. They can take classes on a full campus in Orlando, Florida or a smaller campus in Memphis, Tennessee that is an extension of the seminary. Asbury now offers many online programs too. Many of the seminary's students are pastors and other leaders in their churches, and some students take time off to perform missionary work. Asbury Theological Seminary has an enrollment of more than 1,700 students across its connected campuses.
Asbury Theological Seminary Accreditation Details
Asbury has both regional and religious accreditation. The religious accreditation the seminary holds comes from the Commission on Accrediting of the Association of Theological Schools (CAATS). This shows students that the seminary programs offer the training that they need to work for their churches. The seminary also has regional accreditation, which comes from the Southern Association of Colleges and Schools (SACS). That accreditation is why the seminary can grant government funds to students in their financial aid packages.
Asbury Theological Seminary Application Requirements
At Asbury Theological Seminary, students have the option of connecting with admissions staff online before they apply. Counselors and other representatives can assist students with filling out the application and submitting their documents. Students can also sign up online to visit one of the seminary's campuses and find out what they can do on their tours, including having lunch with current students and sitting in on classes. The tours also allow students to attend church services on those campuses.
As the seminary only offers graduate and post-graduate programs, students can only apply if they have a bachelor's degree or are close to completing one. They need to use the official Asbury application and pay a $50 fee. The seminary requires that students have a minimum undergraduate grade point average of 2.75 too. Students will write a personal history essay that they add to the application and provide their official transcripts. Asbury also asks for four character references: a pastor, teacher and two peers. Students only need to provide contact information for their references because the seminary will contact them later.
Tuition and Financial Aid
The seminary allows students to take just one credit of classes at a time up to nine credits of classes or more each semester. Students pay $600 per credit hour in the doctoral divinity program and $665 per credit hour in a Master of Arts program. The cost rises to $680 per credit hour in a theology program and $815 per credit hour in all other doctoral programs. Students also pay a $150 technology fee and a $120 student services fee each semester. These fees drop to $135 total for students enrolled in a summer program.
To get financial aid, Asbury Theological Seminary requires that students submit both the FAFSA and the school's financial aid application. They can go online, log in to their accounts and fill out the application. More than 80 percent of Asbury students receive financial aid, including the more than 300 scholarships it offers each year. It provides scholarships based on students' vocational interests, their college grades, and their general backgrounds. Part-time jobs are available for students who qualify for work-study. Students may qualify for both unsubsidized and PLUS loans too, which will require that they sign a promissory note online and complete loan counseling. Asbury Theological Seminary also accepts the GI Bill and other veterans' benefits from students in its degree programs.
Related Resources: