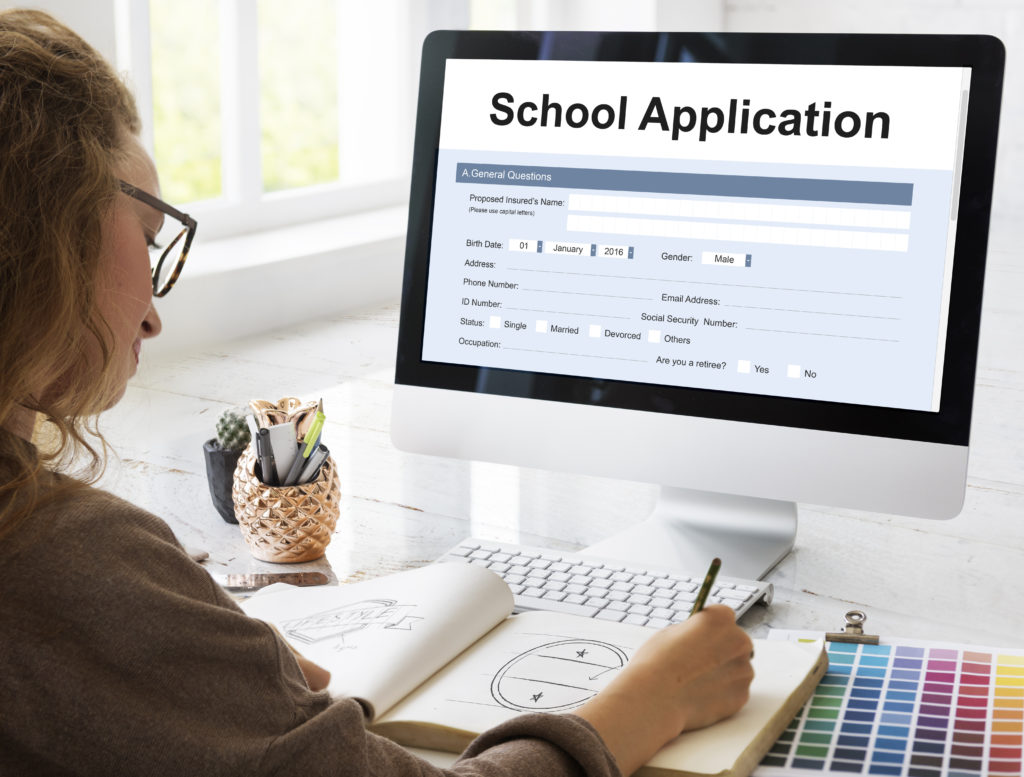 Students considering applying to colleges may wonder if a Christian college charges an application fee. The cost of earning a degree has ballooned, and today's cost-of-attendance, by some accounts, has risen more than 200 percent over 20 years ago. It is no wonder, then, that college applicants look for ways to save on their education. Fees can add up.
What is an Application Fee?
Most schools have a registration, or admission, fee. Those are the costs of getting admitted students into classes of their choice, signing them up for housing, and other administrative tasks. Those fees can be hefty, sometimes $200 or more. Application fees, however, are charged before a student is admitted to a school. They are meant to defray the cost of screening application forms.
Why Charge Them
Computers can weed out applicants that do not qualify because of GPAs or class standing. They can verify figures and statistics. There are some tasks, though, that still require human input. Humans won't work for free. Additionally, having an application fee reduces the number of students using a shotgun approach to apply to universities and colleges. Besides, colleges are businesses, and even not-for-profit schools must make enough to keep the lights on.
How Much Do Application Fees Run?
Most schools charge between $30 and $50. The highest fee is charged by Stanford University ($90). While $30 may not seem like a lot, the fees can add up. The College Board recommends that students apply to at least five schools. Even at the lower end of the average, that is $150. Surprisingly, the highly-ranked US Military Academy and the Air Force Academy charge no application fees at all. Many online schools forego them as well. Additionally, many universities that offer fee waivers have discontinued charges paid with the application because most students were qualifying for the waivers. Fee waivers are exceptions based on financial need or another factor such as being a veteran, or the child of a veteran, being the child of a deceased first-responder or being related to a faculty member or alumnus.
Do Christian Colleges Charge Application Fees?
The answer to that question is that some do, and most don't. Liberty University, for instance, charges $50. It is free to apply to Oral Roberts University. Jarvis University, a small Christian college in East Texas that admits only 11 percent of applicants, charges $50. Most Christian schools do not have fees for applying. They want to make the process as easy and cheap as possible. They also want to project the idea that everyone is welcome. Students should research the schools they are considering. The most reliable source is the school website because some general college information websites have conflicting data.
Just as some secular schools charge certain fees and others do not, Christian colleges vary in whether applicants are charged a fee for applying. Schools that charge the fee are certainly justified because there are costs associated with the administration of the admission process. Those charges are usually passed on to the student either through fees or raising other costs. Still, generally speaking, most Christian colleges and universities do not charge application fees.
Related Resources: