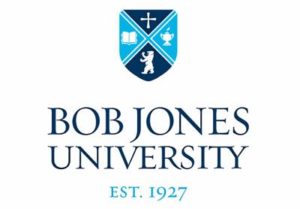 Degree Programs at Bob Jones University
Bob Jones University appears in our ranking of the Top 50 Online Christian Colleges for Future Missionaries.
Bob Jones University offers more than 60 degree programs for undergrads, including both bachelor and associate programs. Associate programs take only two years to finish and provide students with some practical training. The university offers an Associate of Science in Health and Fitness Training for those who want to train and work with clients. This program includes internship opportunities for students who want to gain some work experience. Some of the other majors available for associate students include paralegal studies, business and child growth and development.
Most of the undergrad programs award students bachelor's degrees. Some of these programs include concentrations and specific fields of study such as the health science major, which offers emphasis areas that include health care administration, public and global health, pre-nutrition and general health science. The cross-cultural studies program focuses more on working within the church and includes concentrations in women's ministry, biblical counseling and worship leadership. Students majoring in biblical studies include some of the same concentrations as well as pastoral ministry and youth ministry. Some of the other majors that undergrads can pick at Bob Jones University include keyboard performance, journalism, special education, physics and exercise science.
Though many know Bob Jones University for its undergrad programs, it now offers six programs for graduate students too. The sports administration and coaching program helps students become licensed coaches and teaches them how to run sports organizations and facilities. Students in the Master of Music Education program not only learn how to teach music to others, but they also gain some performance experience too. This program can also help students become licensed music teachers. Bob Jones University offers graduate programs in communication studies, educational leadership, theater and teaching and learning.
About Bob Jones University
Named for the evangelist who helped found the school, Bob Jones University is a private nondenominational university in South Carolina. Bob Jones, Sr. helped establish the university in 1927 after worrying that colleges in the nation were too secular. Originally called Bob Jones College, it opened in Panama, Florida. The Great Depression and damage caused by hurricanes led to financial problems, which forced the college to move to Tennessee before finally settling in Greenville. It now offers degree programs for undergrads, graduate students and post-graduates and operates a seminary.
Also called BJU, it has a curriculum that focuses heavily on religion. Students in all programs must take religious study courses, and the university requires that students attend church services each week. It has a strict code of conduct that all students must follow too, which requires that students follow a curfew and sign out each time they leave the campus. The campus is home to an annual Bible Conference, which brings in alumni and religious scholars from around the world. Bob Jones University has an enrollment of more than 2,700 students today.
Bob Jones University Accreditation Details
BJU has the religious accreditation that many prospective students look for, which comes from the Transnational Association of Christian Colleges and Schools (TACCS). It also has regional accreditation from the Southern Association of Colleges and Schools (SACS). This makes BJU one of the few religiously affiliated colleges in the country that can accept government funds and create financial aid packages for enrolled students. The engineering program at BJU has accreditation of its own too, which comes from the Accreditation Board for Engineering and Technology (ABET).
Bob Jones University Application Requirements
Though BJU accepts all types of students, it looks for undergrads with a strong commitment to their faiths. The application asks students to write a statement of faith that essentially explains their beliefs and the history they have with their churches. It also asks students to put down the names and contact information for two references, which the university will contact and ask for recommendations. Any student who applies after the semester starts must pay a late fee too. BJU uses a system that will automatically save a student's application after he or she finishes a new page. Students can submit their test scores and transcripts after finishing the application. The university then requires that they pay a $250 enrollment deposit, submit the FAFSA and provide their immunization records.
The main requirement for graduate students is that they have a bachelor's degree. BJU asks that students have a degree in the same field or a related field as the one they want to study in graduate school and that their undergrad work closely match the same program at the university. Students may need to take 13 or more credits before beginning a graduate program. The deadline for graduate school applications is usually near the end of March or the beginning of April. Some programs have extra requirements such as the music program, which requires that students audition for a place in that program.
Tuition and Financial Aid
Part-time undergrads pay BJU just $820 per credit hour, but they also pay a fee of $275 per semester if they take fewer than five credits. Those taking six to 11 credits pay a fee of $400 each semester. Full-time undergrads pay $9,050 each semester for tuition. They do not face any tuition fees unless they take more than 18 credits. The university will then charge them $820 per credit hour. Undergrads also pay around $7,500 per year for room and board and fees of around $500 a semester. Graduate students taking up to seven credits in a semester are part-time students who pay $330 to $440 per credit hour. Full-time graduate students can take up to up to 12 credits of classes for $3,875 each semester.
BJU accepts benefits for veterans such as the GI Bill and aid awarded to students who use the FAFSA. Undergrads who apply to the university and complete the FAFSA will automatically receive certain types of aid, including an academic excellence scholarship. This scholarship awards $2,000 to those with an ACT/SAT score of 22/1100 and $10,000 to students who score at least 1420 on the SAT or 31 on the ACT. There is also a $500 legacy scholarship that goes to the children of alumni and a $2,000 ministry scholarship for students who have parents who work in a ministry position. Both undergrads and graduate students attending Bob Jones University can also use student loans, including federal and private loans.
Related Resources: