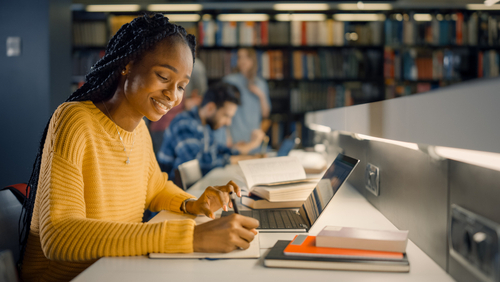 When applying to Christian colleges, you'll know that the rewards are myriad — not only can you study with others who get the same sense of value from their faith, but you'll also meet people who may very well become your lifelong friends. So making sure your application is in good order is essential to getting on your way to attending the right school. Here are just a few resources you can use to prepare your resume for your application.
Volunteering
Volunteering is for many students a win-win situation: You get experience in helping others, and developing leadership skills, while non-profits, churches, and other institutions are able to reach their goals in bettering the community.
What volunteering also tells admissions committees at Christian colleges is that you know how to use practical skills toward helping others — and that will make you a great asset to their school.
Academic Honors and Prizes
If you've received any honors or prizes during your time at school, be sure to list them on your resume — many colleges feel that if you can succeed in the fierce competition among high school students, then you can succeed in a collegiate environment. If you've ever been on the Dean's List, or singled out for your work, be sure to express this to the committee!
If you're short on honors, don't worry — try if you can to graduate in your final terms with the best grades possible, and show that you can improve your standing in school, and that you value good work. Many universities find that a steadily-improving GPA is a good sign that a student is maturing and can handle the rigors of a college education.
Work Experience
Work experience, even if you just spent time over the summer helping out an organization, can show admissions committees at Christian colleges that you've got a great work ethic — and this can speak volumes about your ability to succeed in their institution. If you don't have much or any work experience, let the school you're applying to know if you do find a summer job for the interim between high school and college — and that they can bank on your work ethic. Remember that college is a lot of hard work, even though it's a lot of fun too — so knowing how to manage your time is a great way to get high grades.
Research the Institution You're Applying To!
By knowing what a college is looking for, you can tailor your resume to their needs, as well as yours. Looking at highly-ranked Christian colleges is just one way to understand what applications to good schools are like. Baylor University's admission page, for example, will tell you much that you need to know about Christian college applications.
Conclusion
Lastly, be sure to enjoy the process of applying! College can be a wonderful learning and socializing experience, and one that can stay with you for the entirety of your life. So remember to soak up the time, and have fun!
Related Resources: