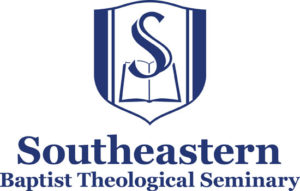 Southeastern Baptist Theological Seminary Programs & Degrees
Southeastern Baptist Theological Seminary appears in our ranking of the 30 Best Theological Seminaries in the United States.
The Southeastern Baptist Theological Seminary offers 40 different programs that range from associate degrees to doctorates. The flagship degree offered by the seminary is the Master of Divinity. The seminary offers graduate and advanced degrees on topics like pastoral ministry, Christian apologetics, Biblical counseling, and Christian ministry. Undergraduate degrees are available in areas like student ministry, humanities, English, history, and social studies.
Some of the career goals of students who attend the seminary include jobs with leadership roles, preaching, counseling, teaching, and evangelism. Students may also study writing, philosophy, foreign languages, music, and Spanish, and all programs are offered from a Christian and Biblical perspective. Undergraduate programs are offered by a school within the seminary, which is known as the College at Southeastern. Undergraduate programs are available as associate, bachelor of arts, and bachelor of science degrees. There is also a Master of Arts in Intercultural Studies offered by the school.
Some of the BA options include a Bachelor of Arts in Biblical Studies, a Bachelor of Arts in Humanities, a Bachelor of Arts in Philosophy, and a Bachelor of Arts in Justice and Social Ethics. Students may also pursue several subjects as a minor with available minors in psychology, apologetics, history, missions, business, and English.
Students can qualify for concurrent enrollment if they are enrolled in a high school that partners with the seminary for dual enrollment. Students have two options with opportunities to study on campus in college classes while still pursuing a high school diploma or concurrent enrollment where classes taken at partner high schools in the region count toward college credits and high school credits simultaneously.
A sampling of the theology classes found in the undergraduate programs at Southeastern Baptist Theological Seminary includes Ministry of Worship, Worship Leadership, Technology for Ministry, and Biblical Counseling. Some of the non-theological classes students might take in one of the seminary's programs include American Government, World Geography, Shakespeare, World Literature, and Readings in Political Philosophy.
For studies at the graduate level, the seminary offers the majority of its programs in theological and Biblical areas. Available degrees include the Master of Arts in Christian Ministry, the Advanced Master of Divinity, the Master of Arts in New Testament, and the Master of Arts in Biblical Languages.
Students may also earn a Master of Divinity in Worship Leadership, a Master of Divinity in North American Church Planting, or a Master of Arts in Christian Education. A handful of advanced degrees available at Southeastern Baptist Theological Seminary include a Ph.D. in Biblical Studies, a Doctor of Ministry, an Ed.D. in Christian Education, and a Ph.D. in Theological Studies.
About Southeastern Baptist Theological Seminary
The Southeastern Baptist Theological Seminary is a member institution of the Southern Baptist Convention (SBC) and is located in Wake Forest, North Carolina. The school was founded in 1950 by the SBC to serve Baptist students living on the East Coast. The seminary is a private institution and offers its undergraduate programs from a division called The College at Southeastern.
The seminary has more than 4,700 students attending classes. The seminary launched a program known as the Kingdom Diversity Initiative in 2013 with a goal of expanding the seminary's reach to international locations, as well as offering financial assistance and scholarships to historically underserved populations. The seminary's primary purpose is in offering degree programs in theology, biblical studies, and Christianity to its students.
Southeastern Baptist Theological Seminary Accreditation Details
Southeastern Baptist Theological Seminary was first accredited by the Association of Theological Schools of the United States and Canada in 1958 and gained regional accreditation from the Southern Association of Colleges and Schools in 1978. Since Southeastern Baptist Theological Seminary is considered an institution of religious instruction, the seminary has been deemed exempt from the state's licensure requirements as defined within the North Carolina General Statute.
Southeastern Baptist Theological Seminary Application Requirements
The application process at Southeastern Baptist Theological Seminary requires that students submit a completed application, as well as several supporting documents. In addition to the official application, students must also submit a non-refundable application fee of $40 and submit a completed Medical Information Form along with the application. The seminary also requires that students fill out its Southeastern Covenant form and a completed Immunization History Form.
Other items required during the application process include character references, a pastor reference, a church recommendation, and official transcripts from all post-secondary schools attended. Applicants who are married will need to have their spouse submit a personal statement, and students will also need to undergo a criminal background check. The seminary recommends that students submit all of their application items at least a month before they want to enroll in classes.
Tuition and Financial Aid
Tuition rates are set according to the program a student pursues, and students will usually pay some additional fees alongside their tuition costs. Each degree features a rate for Southern Baptists, a standard tuition rate, and a military discount rate. For example, with the Master of Arts, Master of Divinity, and Master of Theological Studies, the seminary charges $304 per credit for Southern Baptists, $609 for the standard tuition rate, and $304 for its military discount rate.
For the Doctor of Ministry program, the Southern Baptist rate is $381 per credit, the standard tuition rate is $557 per credit, and the military discount rate is $381 per credit. Some of the additional fees students may need to pay include an advanced standing test fee of $42 per credit, an audit fee of $50 per course, a certificate course fee of $300, and a diploma fee of $100.
Students who are members of churches that are affiliated with the Southern Baptist Convention may qualify for generous scholarships offered through the institution. Students will complete the seminary's Standard Financial Aid Application and may also apply for outside scholarships to augment their financial aid. Scholarships available include the Southeastern General Scholarship, Designated Scholarship, or Specialized Scholarship.
While enrolled at the Southeastern Baptist Theological Seminary, students may want to ask the seminary about employment opportunities that exist that may help students earn the money they need to pay for tuition. Prospective students should note that they aren't eligible to use Title IV funding from the federal government for graduate and advanced degrees at Southeastern Baptist Theological Seminary.
Related Resources: