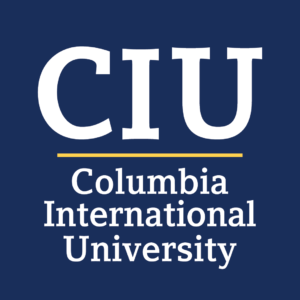 Columbia International University Degree Programs
Columbia International University appears in our ranking of the Top 50 Online Christian Colleges for Future Missionaries.
Columbia International University is a faith-based, liberal-arts school that provides not only a seminary for those who want to heed their calling but also a slate of what would be secular degrees at other institutions but that contain heavy Christian theology. Students may study Music, Humanities, and Psychology as undergraduates, along with 19 other fields of study. Students who want to earn their Master of Divinity may do so as part of the Pastoral Theology program, which is a combined program to award the Bachelor of Arts and M.Div. at the same time.
The school's curricula focus on multiculturalism and its effect on both theology and the Church itself. In fact, the study of the Bible, and of its teaching as a separate category, permeates everything at Columbia International University. This is even true of the university's robust list of minor programs, which include Biblical Greek and Hebrew.
Interestingly, there are twice as many options for graduate students as for undergraduate students. Graduate students can branch out into more areas, including the Master of Business Administration, Master of Education in Administrative Leadership, and Global Migration Studies.
When it comes to online study, almost all of the graduate classes and certificates are available online while comparatively few of the undergraduate programs are. The Ph.D. degrees offered at Columbia International University are exclusively offered online, which is a rarity at that level of study.
Columbia International University also offers two associate degrees online: Business and Human Services. Some students earn up to all four possible degrees at Columbia International University.
About Columbia International University
Originally called Columbia Bible College, the school opened to the public in 1922 after Emily Dick, along with several other devout ladies, convinced Robert C. McQuilkin to become the school's first president. In those first days, there was no building to be had, so classes met in rented rooms at a downtown hotel. A year later, they took place at the YMCA as well.
Over the next decade, the school expanded its programs, but its student body never grew to much more than 1,000. Indeed, even today, its enrollment is roughly the same, counting both undergraduate students and graduate students. The school is quite selective and only chooses one in four applicants for admission.
U.S. News and World Report ranks Columbia International University No. 47 in the South Region. The school's student-to-teacher ratio is 15-to-1. Fully three-quarters of the school's classes have fewer than 20 students, which means that each student gets more individual attention than elsewhere.
Columbia International University Accreditation Details
The school is regionally accredited by the Southern Association of Colleges and Schools Commission on Colleges to award all four degree levels it offers. Similarly, the school has received academic accreditation from the following organizations:
Association for Biblical Higher Education
Association of Theological Schools
Council for Accreditation of Counseling and Related Educational Programs
Columbia International University Application Requirements
Undergraduate students 24 years of age or older do not have to take either the SAT or the ACT. Younger students must score at least a 970 on the SAT, an 18 on the SAT, or both. All high-school transcripts are required, on which students must have scored at least a 2.0 cumulative GPA. Students are allowed to submit unofficial free transcripts prior to admittance, but they must submit the "real deal" after being admitted.
Graduate students have their own application processes that are based upon their chosen fields of study. Certain degrees require letters of reference, application essays or statements of purpose, and the like. students should check the requirements of their specific chosen programs on the website.
All students, regardless of degree or level of study, must sign the Statement of Faith. This declaration affirms the infallible supremacy of the Bible and does not allow any student to question the Bible, its contents, or the method Columbia International University chooses in its instruction. The Statement of Faith also requires each student to perform Christian service in some capacity up to and including missionary work.
Tuition and Fees
The semester tuition for undergraduate students is $11,545. Part-time students pay $965 per credit hour. Part-time summer students pay $425 per credit hour. Room and board, with a full meal plan, cost $3,720 per semester for a three-person room, $4,425 per semester for a two-person room, and $5,275 per semester for a single. Students with allergies to certain foods can get reduced or otherwise adjusted meal plans to suit their needs. Fees come to about $500. Music students pay extra for private lessons. Books, travel, and incidental expenses vary by student and are not included in these prices.
All students are required to have health insurance while attending Columbia International University. The university does not provide its own insurance plans, so students who are not under their parents' insurance must provide their own privately.
Online students pay by the credit hour, and the rates range from $380 for associate and certain bachelor's degrees to $700 for doctorates. Graduate degrees, both on-campus and online, cost between $500 and $600 per credit hour, except for the aforementioned Ph.D.s. Graduate students may not stay in traditional residence halls, but they may stay in the Pine View Apartment Complex on campus. Students should check the website for cost details.
Filling out the Free Application for Federal Student Aid is required of all students applying for admittance to Columbia International University. Not all students are eligible for the need-based aid that derives from the FAFSA, and those students may apply for private financial aid. Need-based aid is awarded in three forms: subsidized loans, scholarships, and grants. Work-study programs count as grants.
International students must ensure that all of their visas are correctly filed prior to applying for financial aid, particularly if they plan on working as part of a work-study program. In that case, those students will need a work visa in addition to the student visa.
Columbia International University prides itself on being a beacon of faith-based higher education.
Related Resources: