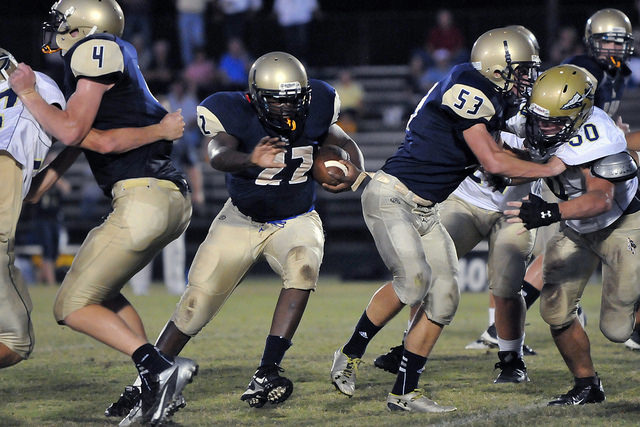 Image Source
When most people think about sports legends, they think of players coming out of proven collegiate sports "factories" like U.S.C., North Carolina, Alabama, Texas, or Florida. But there are a surprising number of athlete superstars that came out of Christian colleges. Notre Dame, of course, is one of the most well-known, but schools like DePaul, Villanova, Georgetown, Baylor and Texas Christian have also produced athletes who changed their sports, and performed at extremely high levels. Here are 30 of the best:
30. Tim Brown (Notre Dame)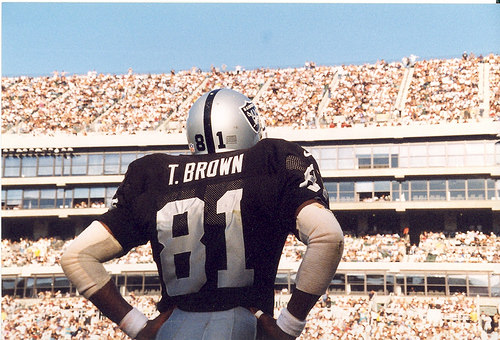 Born in the Dallas area, Brown chose the Notre Dame and played there from 1984–1987, earning the nickname "Touchdown Timmy." In his first year, he set a freshman record with 28 receptions. Brown was drafted in the first round of the 1988 NFL Draft, by the Los Angeles (now Oakland) Raiders.
After 17 years in the NFL, Brown's production matches up against any receiver that has ever played the game. He is tied for sixth all-time with 100 receiving touchdowns. Brown is fifth all-time with 1,094 receptions. He ranks above potential future Hall of Famers Terrell Owens and Randy Moss. He currently ranks fourth all-time in receiving yards (14,934), which trails only Jerry Rice, Terrell Owens and Issac Bruce. But what makes Brown stand out as one of the all-time great receivers is his consistency. In the prime of his career, Brown's production on the field stood out against all other receivers in football. For nine straight seasons, he recorded 1,000 or more receiving yards.
Honors: Heisman Trophy, 1987, consensus all-American 1987. A finalist for Pro Football Hall of Fame, 2014. A perennial all-Pro.
29. Chris Mullin (St. Johns)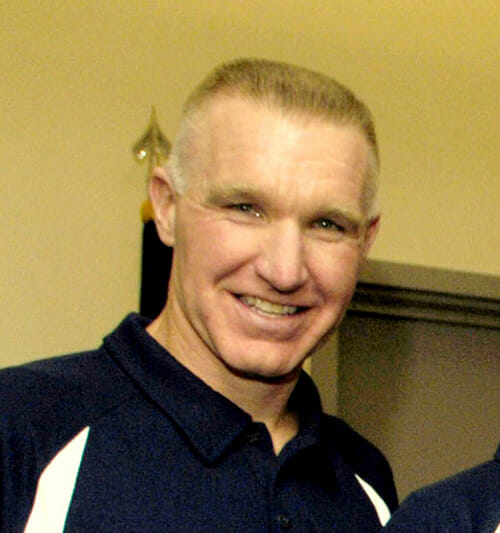 The ultimate gym rat, Chris Mullin wore jersey No. 17 in honor of his boyhood hero, Boston Celtics legend John Havlicek. Mullin, a 6-foot-7 swingman with a sweet left-handed jumper, joined his idol in the Hall of Fame in 2011 after heralded collegiate and NBA careers. His quick and sure jump shot helped him average 18.2 point per game over his 16-year career.
In the 1988-89 season, Mullin rededicated himself to the game. He averaged a career-best 26.5 points (fifth in the league), 5.9 rebounds, and 5.1 assists. He was named to the All-NBA Second Team. He became the third player in Warriors history — joining Wilt Chamberlain and Rick Barry — to total 2,000 points, 400 rebounds, and 400 assists in a season. He also became the fourth player in the team's 2,000-point club, joining Chamberlain, Barry and Purvis Short. Mullin teamed with Mitch Richmond to form the highest-scoring duo in the NBA, with a combined average of 48.6 points per game.
Honors: All-NBA First Team (1992); All-NBA Second Team (1989, '91); All-NBA Third Team (1990); Five-time NBA All-Star; Olympic gold medalist (1984, '92), Basketball Hall of Fame, Class of 2011.
28. Joe Theismann (Notre Dame)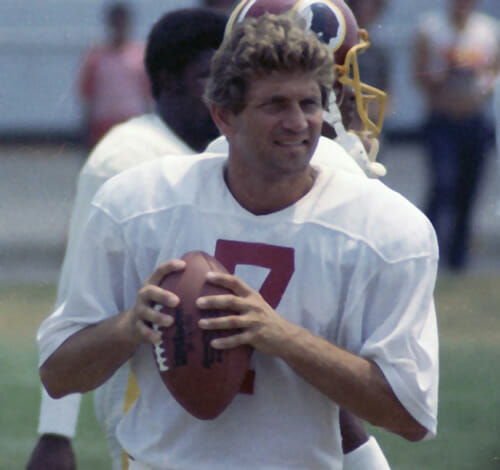 Joe Theismann built an impressive 20-3-2 record as starting QB at Notre Dame, setting a record for passing yards in a game (526) against USC in 1970. He was drafted by the Miami Dolphins in the 1971 NFL draft, but a contract dispute led him to sign with Toronto of the Canadian Football League, where he spent three seasons. Joe quarterbacked the Washington Redskins to back-to-back Super Bowl appearances, beating Miami in 1983 and losing to Oakland in 1984.
Theismann Holds a number of Redskins' records including most career pass attempts (3,602); most career pass completions (2,044); and most consecutive passes without an interception (162). He is also the Redskins all-time passing yardage leader with 25,206 total, led the Redskins to the Super Bowl XVII win, and a return visit to the Championship in 1983.
Honors: Super Bowl champion in 1982. Pro Bowler in 1982-1983. Won the Bert Bell Award in 1982 and the AP Most Valuable Player Award in 1983.
27. Steve Young (BYU)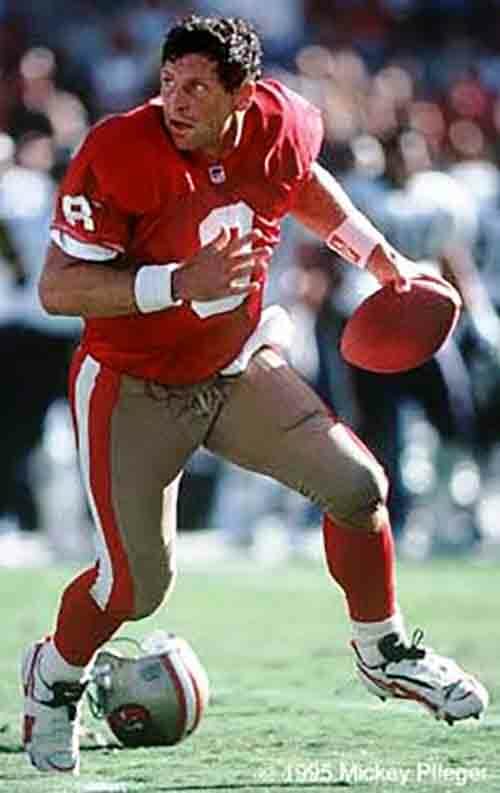 Quarterback Steve Young entered the National Football League through the 1984 supplemental draft. After spending two seasons in the ill-fated United States Football League, the consensus All-America from Brigham Young was selected by the Tampa Bay Buccaneers in first round of the special draft. In 1987, Young was traded to the San Francisco 49ers where he served as the backup to Hall of Famer Joe Montana.
After seeing limited action in his first four seasons with the 49ers, Young stepped into the starting role in 1991 after Montana suffered an injury. Young wasted little time in taking command of the 49ers offense. Despite a knee injury that forced him out of five games that season, Young passed for 2,517 yards and 17 touchdowns to post a league high 101.8 passer rating – the first of four straight passing titles. His finest season came in 1994 when he completed 324 of 461 passes for 3,969 yards and 35 touchdowns. Young also added seven rushing touchdowns as he guided the 49ers to a NFC West title with a 13-3 record. He topped off the year with an incredible performance in San Francisco 's 49-26 win over the San Diego Chargers in Super Bowl XXIX.
Honors: Voted into Hall of Fame in 2005. Super Bowl champion in 1994.Young tied with legendary Sammy Baugh as only QBs to win six NFL passing titles. All-Pro four times, NFL MVP twice, seven Pro Bowls.
26. Patrick Ewing (Georgetown)
Patrick Ewing was recruited by hundreds of colleges before selecting Georgetown University. He led the Hoyas to the NCAA title game in three out of four seasons. Georgetown lost the championship game to North Carolina in 1982 and to Villanova in 1985. The Hoyas won the NCAA final in 1984.
Ewing played for the New York Knicks, Seattle SuperSonics and Orlando Magic. During his 17-year career, he was an 11-time All-Star and seven-time All-NBA selection. He was a Rookie of the Year winner, inducted into the Basketball Hall of Fame in 2008 and is a member of the 50 Greatest Players in NBA History.
Honors: Rookie of Year (1985); All-NBA First Team (1990); All-NBA Second Team (1988, '89, '91, '92, '93, '97); All-Defensive Second Team (1988, '89, '92); 11-time NBA All-Star; One of 50 Greatest Players in NBA History (1996); Two-time Olympic gold medalist (1984, '92).
25. LaDainian Tomlinson (TCU)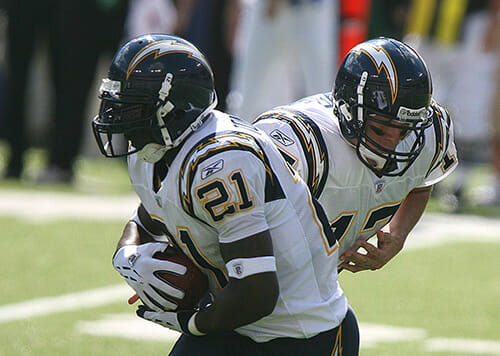 Tomlinson played college football for Texas Christian University, where he set several school records: 21 games with 100 yards rushing, 54 touchdowns and 6,337 all-purpose yards. Although he was a finalist for the Heisman Trophy following the 2000 season, Tomlinson finished fourth in the voting.

While overlooked in the Heisman voting, Tomlinson was definitely not snubbed by the San Diego Chargers in the 2001 NFL draft. Small by NFL standards, LT was the first pro ever to rush for 1,000 yards and catch 100 passes in the same season. In his first eight years in the league, he rushed for over 1,000 yards and scored double-digit touchdowns every season. In 2006, he rushed for an incredible 1,815 yards, and racked up an NFL-record 28 rushing touchdowns.
Honors: Won the NFL rushing title in 2006, and was named both the NFL MVP and Associated Press' Offensive Player of the Year.
24. Howie Long (Villanova)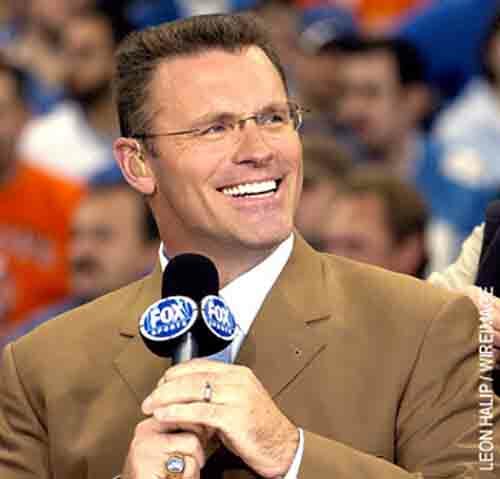 Long, a graduate of Villanova University, joined the Oakland Raiders one year after the team won Super Bowl XV. Three years later, in 1983, the 6-5, 268-pound defensive end helped the team capture another Super Bowl title with a 38-9 win over the Washington Redskins in Super Bowl XVIII. His five-tackle performance in that game capped off a season that saw him record a career-high 13 sacks, including five in one game against the Redskins.
The following season he recorded 58 tackles, 12 sacks, and nine passes deflected and was named the NFL Defensive Lineman of the Year by the NFL Alumni Association. Long moved into a starting role with the Raiders beginning in the fifth game of the strike-shortened 1982 season. Fast, strong, and explosive off the ball, he was just the second Raider defensive lineman to make a Pro Bowl.
Honors: Hall of Fame, 2000. A one-time Super Bowl winner. All-Pro 1983, 1984, 1985. Named All-AFC four times, 1983-1986. Selected to eight Pro Bowls.
23. Nick Buoniconti (Notre Dame)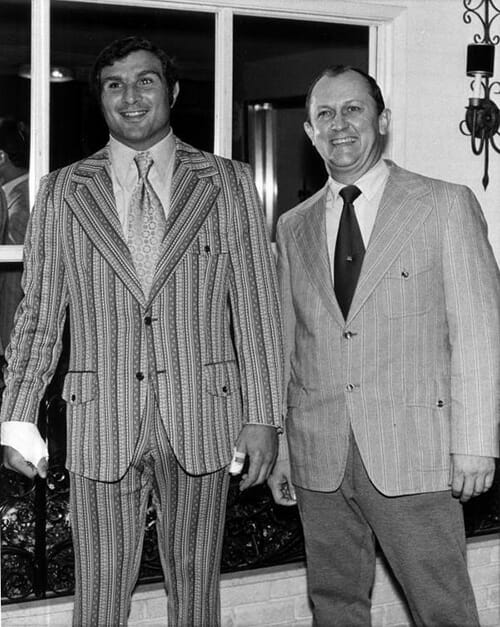 One of the best "small" linebackers ever in the NFL, Buoniconti played for the New England Patriots and Miami Dolphins undefeated 1972 team. He played guard on offense and linebacker on defense at Notre Dame. An undersized player, he defied all the numbers by which pro scouts judge potential. He wasn't even drafted by a National Football League team, but he proved to be a champion during his career.
The 5-11, 220-pound middle linebacker went on to play 14 seasons (1962-1974, 1976) with the Patriots and the Miami Dolphins. During his years with the Dolphins the team advanced to three straight Super Bowl appearances, winning two, with one coming after their incredible undefeated season in 1972.
Honors: Two-time Super Bowl winner. Voted an American Football League All-Star five times, including 1966 when he was the top vote getter. In 1970, Buoniconti was named to the All-AFL team, commemorating the best players in that league's history. In 1992, Buoniconti was inducted into the Patriots Hall of Fame and in 2001, was named to the Pro Football Hall of Fame.
22. Doug Flutie (Boston College)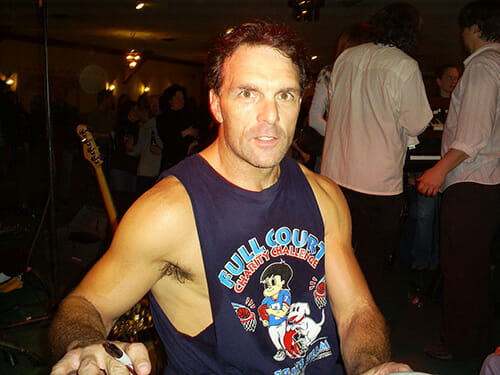 A surefire combination of derring-do, charisma and dazzling football skills made him the most proficient offensive player in the history of college football (11,318 career yards) at Boston College. Moreover, he was the first major college football passer to surpass 10,000 career yards (10,579). A unanimous First-Team All-America selection in 1984, he also won the Maxwell Award (outstanding player) and the Davey O'Brien Award (top quarterback) that year.
Flutie started as a true freshman at Boston College, and never missed a game in his four-year career. He led BC teams to several bowl games.
Honors: 1984 Heisman Trophy winner. Spent 21 seasons in professional football, including stints in the NFL (1986-89, 1998-2005), the USFL (1985) and the CFL (1990-97).
21. Walter Abercrombie (Baylor)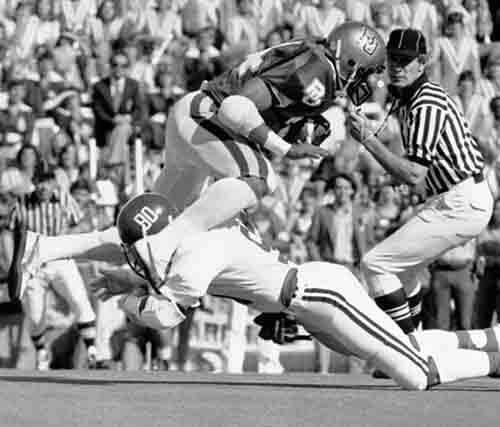 As a standout running back for Baylor, Walter Abercrombie would leave a legacy unmatched by future Bears. As a two-time consensus All-Southwest Conference selection and the school's all-time leading rusher, Abercrombie would lead Baylor to a 26-15 record on the field during his standout career that stretched from 1978-81. During his first collegiate game in 1978 against Texas A&M, Abercrombie set the standard for what was to be expected by rushing for 207 yards, establishing an NCAA record for rushing yards in a first contest. He went on to earn 1978 Southwest Conference freshman of the year honors, despite playing in just six games.
During his career, he would lead Baylor to the 1980 Southwest Conference title. Abercrombie finished atop the Baylor record books in many offensive categories including yards rushed (3,665), rushing attempts (732), career 100-yard games (19) and yards per game (94). Following a remarkable career at Baylor, Abercrombie was a first-round draft pick (12th selection overall) by the Pittsburgh Steelers in 1982.
Honors: All-time leader at Baylor in several offensive categories, including rushing, 3,665 yards for his career. Drafted by the Pittsburgh Steelers. Played seven seasons in NFL.
20. Mark Aguirre (DePaul)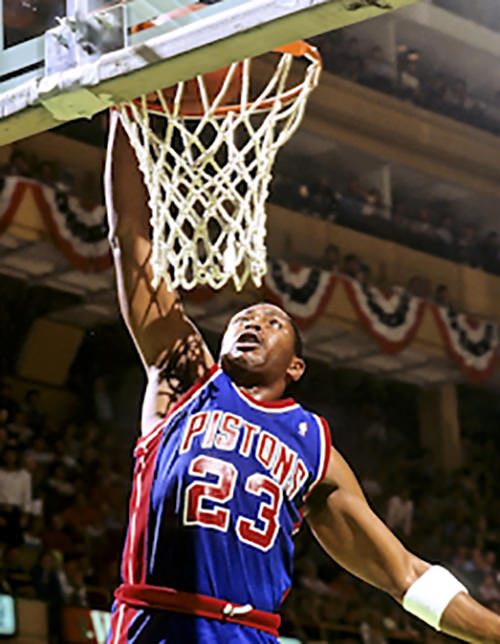 One of the greatest players in DePaul (nation's largest Catholic university) history. Aguirre, a two-time first team All-American, is the school's all-time leading scorer and holds three single season records as well. A member of the 1980 Olympic team, Mark also helped DePaul to a Final Four appearance as a freshman in 1979. He was named to the All-Final Four team that year.
The first pick of the 1981 NBA Draft by the Dallas Mavericks, he won two NBA titles with the Detroit Pistons during his 14-year NBA career. Mark was enshrined into the DePaul Athletic Hall of Fame in 1996 as a player and again in 1999 as a member of DePaul's 1979 Final Four team. His jersey number (24) is one of two that DePaul has retired.
Honors: Two-time NBA Championship winner with the Detroit Pistons. DePaul's all-time leading scorer, member of the team's 1979 Final Four team.
19. Robert Griffin III (Baylor)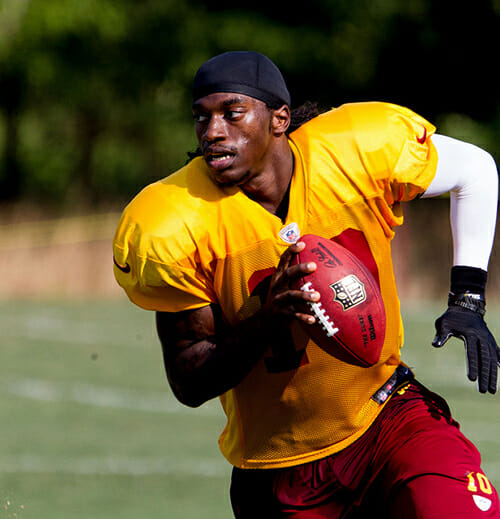 The jury is still out on R.G.III as a pro, but there can be no doubt that as a college player at Baylor, he was virtually unstoppable. Robert Griffin III was born February 12, 1990, in Okinawa, Japan. A burgeoning world-class hurdler before focusing full-time on football, "RG3" won the 2011 Heisman Trophy as the nation's top collegiate player.
Selected with the No. 2 pick in the 2012 NFL Draft by the Washington Redskins, he quickly emerged as one of pro football's most exciting and popular players. Only injuries seem to have slowed him down.
Honors: Heisman Trophy winner, 2011. Second pick in NFL draft, by Washington Redskins.
18. Raymond Berry (SMU)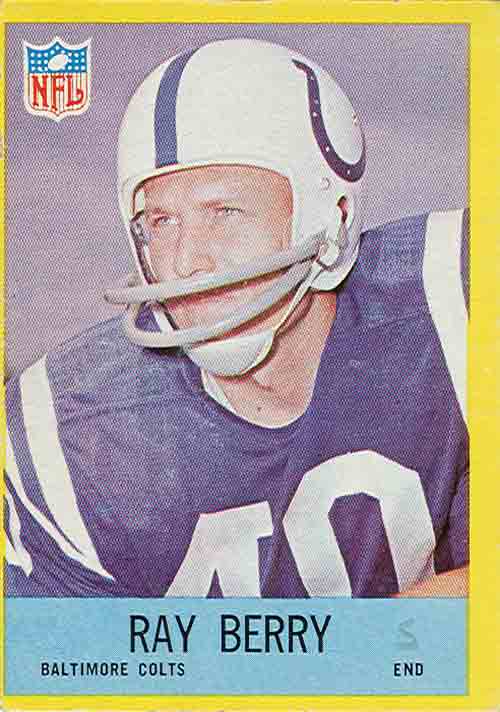 One of the great professional pass catchers of all time. But it didn't start out that way. As an end for Southern Methodist, he caught all of 33 passes in three seasons. Why the Baltimore Colts selected him, even as a "future choice" on the 20th round of the 1954 draft, is still a mystery. A long shot to make the Colts, Berry was determined. Although he had just average speed, he developed, by his own count, 88 different moves to get open. He ran patterns within inches of how they were diagrammed.
In 1956, Johnny Unitas became the Colts' quarterback, and together the two gave the Baltimore Colts one of the greatest pass-catch teams of all time. Three straight times Raymond led the league in receptions and caught a then-record 631 passes for 9,275 yards and 68 touchdowns in his 13-year career.
Honors: Two time NFL champion. All-NFL in 1958, 1959, 1960. Elected to six Pro Bowl games. Elected into Pro Football Hall of Fame in 1973.
17. Eric Dickerson (SMU)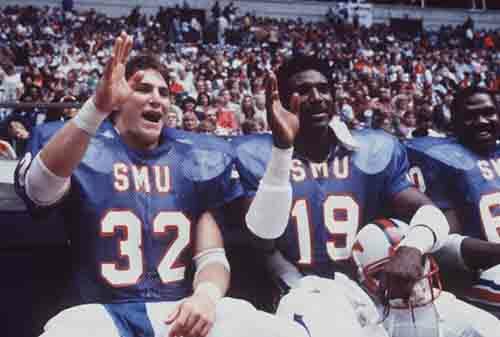 Running back Eric Dickerson was a big time performer during his 11-year career in the National Football League. He took the league by storm when he gained a staggering 3,913 yards in his first two seasons with the Los Angeles Rams, including a single-season record of 2,105 yards in 1984. When he finally retired in 1993, he was then the NFL's second leading rusher of all time.
Dickerson was amazing during his college career. Born and raised in Sealy, Texas, Dickerson was considered the state's number one recruit and the best running back in the nation coming out of high school in 1979. At Southern Methodist University he made a huge splash in his first collegiate game when he ran for 123 yards and 3 TDs. In 1980, Dickerson teamed with fellow back Craig James to form the "Pony Express." Together, the two led the team to an 8-4 record and SMU's first Bowl appearance since 1968. Dickerson earned All-American honors as a senior in 1982 when he rushed for 1,617 yards and 17 touchdowns on 232 carries (7.0 yards per carry), helping the Mustangs to an 11-0-1 record and a No. 2 finish in the final Associated Press national rankings. He finished third in the Heisman Trophy balloting.
Honors: Elected to Hall of Fame in 1999. Two-time Southwest Conference Player of the Year.
16. Don Meredith (SMU)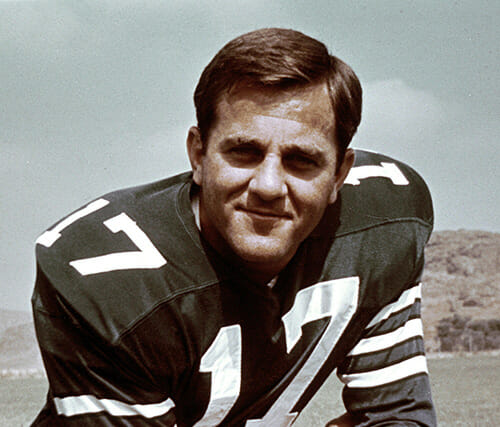 Meredith was a two-time All-American at SMU and literally the first Dallas Cowboy, signing a personal services contract on Nov. 28, 1959, before the franchise had a coach, other players or even a nickname. Meredith's entire football career was based in the Dallas area. He had starred at Mount Vernon High School, 60 miles from Dallas, and went on to an impressive college career at Southern Methodist.
For his first two pro seasons, Meredith backed up veteran QB Eddie LeBaron. The two quarterbacks split time for much of the 1962 season, and Meredith replaced LeBaron as the full-time starting quarterback in 1963. There were criticisms regarding Meredith's laid-back nature (he was known to trot into the huddle singing a country music tune) and a lack of commitment to learning his craft, but he demonstrated a great deal of toughness and football savvy and was popular with teammates – if not always with Head Coach Tom Landry and his staff.
Honors: Perhaps better known for his broadcasting career, Meredith put the Dallas Cowboys on the map as a winning team. He never won the Super Bowl, but he was close … remember the Ice Bowl game in Green Bay? Dandy Don is our number 16, perhaps, for sentimental reasons.
15. Allen Iverson (Georgetown)
An outrageously talented scoring machine in college, at Georgetown, and for Philadelphia 76ers, Iverson soon became the Sixers' leading scorer, earning the nickname "The Answer." By 1999 he was the leading scorer in the entire NBA, averaging 26.8 points per game.
Iverson's many tattoos, stylish cornrow braids and urban attitude made him a symbol of wider changes in the NBA. Iverson was optimistically considered the next Michael Jordan (that never happened, of course). A true warrior on the court, he was elbowed in the mouth and knocked down during game four of the Eastern Conference finals against the Milwaukee Bucks; scored 28 points in a 76ers win, and later admitted he had swallowed blood from his wound as he played so referees would not force him off the court to treat the wound.
Honors: NBA most valuable player in 2001.
14. Jim Craig (Boston College)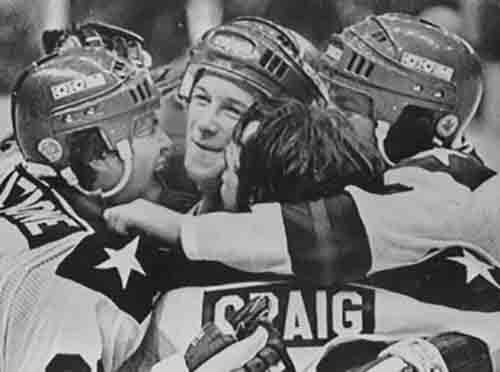 Goaltender in the "Do You Believe in Miracles" U.S. hockey team that defeated the U.S.S.R. team in the 1980 Olympics. Often cited as the most memorable moments in US history, the 1980 Miracle on Ice has become legend as a story of a well-executed game plan bound to the determination of a talented team. Jim's role defending the U.S. goal from the powerhouse Russian team cemented his image as a symbol for never backing down in the face of a dangerous adversary. Craig's year continued when he posted a victory in his NHL debut with the Atlanta Flames, but he was unable to add another win to his record in the remaining three games he played at the end of the 1079-80 season. That summer the Flames traded Craig to his home-state Boston Bruins in exchange for two draft picks.
Craig had a short professional career, but he will always be known as the goalie who performed miracles in defeating the Russians in the Olympics.
Honors: 1980 Gold Medal, hockey, Olympics. In 1999 he was inducted into the International Ice Hockey Federation's Hall of Fame.
13. Dwyane Wade (Marquette U.)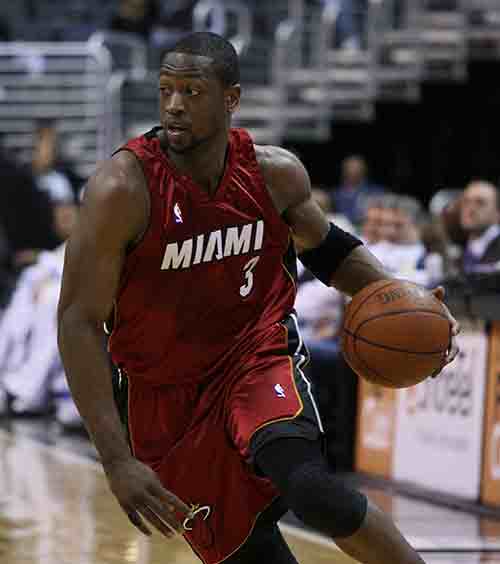 Dwyane Wade was born on January 17, 1982 in Chicago, Illinois. Wade has played for the Miami Heat, as a shooting guard, since 2003. He is a three-time NBA champion (2006, 2012, 2013) with the Heat. In June 2012, Wade—along with power player LeBron James—helped the team to a 121-106 win against the Oklahoma City Thunder, in the fifth game of the NBA finals.
Wade still plays for the Heat and hopes to win a fourth championship in 2015.
Honors: Three time NBA champion. Named to the NBA All-Rookie First Team in 2004, and was named the 2006 NBA finals MVP and the 2010 NBA All-Star Game MVP.
12. Knute Rockne (Notre Dame)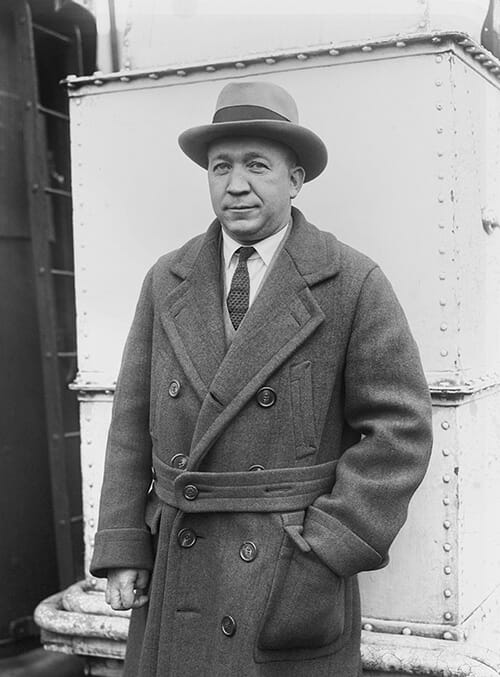 Born in Norway, in 1888, at Rockne at age 22 enrolled at the University of Notre Dame. In his first year, he was a decided failure on the football field, so he decided to focus solely on track and field, and set a school record in the indoor pole vault. His success in track gave him the confidence to give football another try, and by 1913, Rockne, playing tight end, was the team's captain. That year, the "Golden Domers," as they were known (the nickname refers to the gilded statue of Mary atop the original Main Building on campus), defeated a powerhouse Army team, 35-13. It was the first major game in which passing played a key role in the win. Rockne was the star of the game, and that season made former Yale football coach and NCAA co-founder Walter Camp's college All-American team as a third-stringer.
Rockne took over as Notre Dame's coach after the 1917 season and immediately set about turning Notre Dame into a contender, scheduling games against established football programs each year, and developing rivalries against local schools.
Honors: Captain of the 1913 football team. But gained great fame as the coach in the years when Notre Dame became a football powerhouse.
11. Doak Walker (SMU)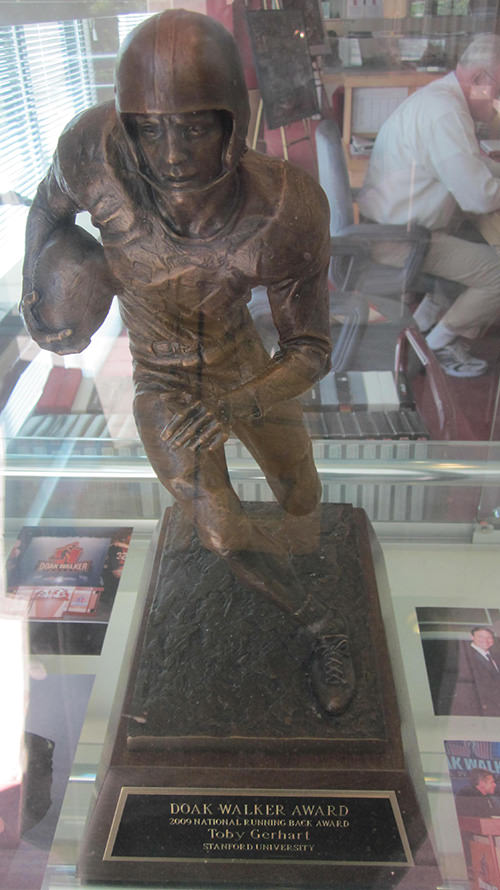 Running back Doak Walker's college career was interrupted when he was drafted into the army in 1946, but he resumed his studies and sports when he returned to Southern Methodist University in 1947. While at SMU, Walker was a four-time All-Southwest Conference player, he won the Maxwell Award given to the collegiate player of the year in 1947, and he won the Heisman trophy, the first junior to receive it, in 1948. The Associated Press named him to its All American team in 1947, 1948, and 1949. His stellar college football career included 3,862 yards total offense and 303 points.
Doak Walker played six seasons for the Detroit Lions of the National Football League. He was named Rookie of the Year in 1950, and he was an All-Pro selection four of the six years he played. Reunited with old teammate Bobby Layne, the duo led the Lions to championships in 1952 and 1953. At 5′ 11″ and 173 pounds, Walker was not big by today's standards, but he was a great all-around athlete who ran, punted, kicked, played defensive back, passed, and caught. He played both offense and defense in the 1954 season. He led the NFL in scoring three of the six years he played.
Honors: Played on two NFL championship teams. At SMU, won the Heisman trophy in 1948 and was inducted into the Pro Football Hall of Fame in 1986.
10. Payne Stewart (SMU) golf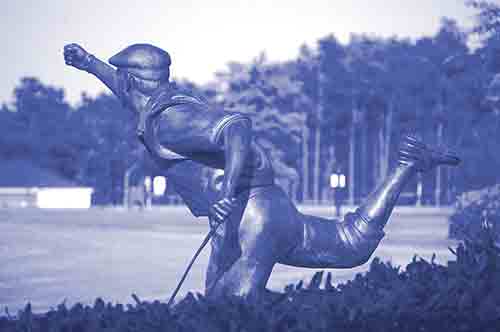 Professional golfer William Payne Stewart was born January 30,1957 in Springfield, Missouri. Stewart, who began playing golf at the age of four, was co-champion of the Southwest Conference during his senior year at Southern Methodist University.
Decked out in his signature classic knickers, Stewart became famous on the tour and among fans for his singular style. While his brash self-confidence and apologetically candid views annoyed some of his fellow pro golfers, he remained a crowd favorite. In June 1999, Stewart won his second U.S. Open after sinking a decisive fifteen-foot putt on the 18th hole. In October, he participated in his fifth Ryder Cup Championship, gracefully conceding the final putt of his match with Colin Montgomerie after his United States team had already assured itself the victory over Europe. Tragically, he died in a plane crash in 1999.
Honors: Two-time U.S. Open champion. Also won PGA championship, his third major win. He participated in five winning Ryder Cup Championship teams.
9. Brittney Griner (Baylor University)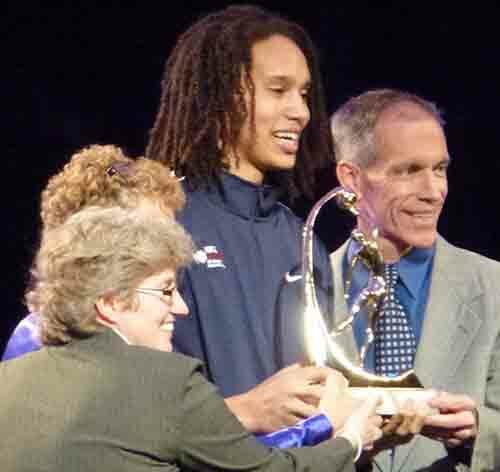 One of the most dominant female players in college basketball history. During her four years at Baylor, Griner compiled a 135-15 record (.900), earned the 2012 NCAA title with a perfect 40-0 mark, advanced to the 2010 Final Four, 2011 Elite Eight and 2013 Sweet Sixteen, captured three Big 12 Conference regular season and three Big 12 Tournament crowns.
Her career statistics are off the chart: 3,283 points, 1,305 rebounds, 748 blocks, 18 dunks, .569 field goal percentage . Her record at Baylor – 135-15 (.900); Big 12 Record – 60-8 (.882). She was the first NCAA basketball player ever to score 2,000 points and block 500 shots.
Honors: Collegiate player of the year in 2012 and 2013. Consensus first time all American, 2011-2013. Drafted by Dallas Mavericks (Mark Cuban).
8. Carl Yastrzemski (Notre Dame)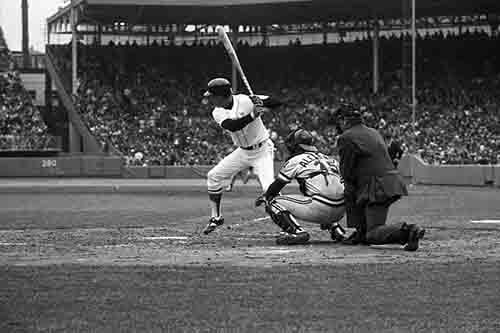 Carl Yastrzemski, Mr. Boston Red Sox, was born on August 22, 1939, in Southampton, New York. After just his freshman season at Notre Dame, the Boston Red Sox flew him out to Fenway Park and offered him $108,000 to join the club.
Yaz turned out to be one of the greatest defensive left fielders in Red Sox history. He also developed into an excellent hitter. After 23 seasons in left field, Yastrzemski retired in 1983.
Honors: seven Golden Glove awards as the league's best defensive left fielder. Won three American League batting championships. In 1967, he won the Triple Crown as the American League leader in batting average (.326), RBIs (121) and home runs (44) and won the American League MVP award.
7. Glenn "Doc" Rivers (Marquette U.)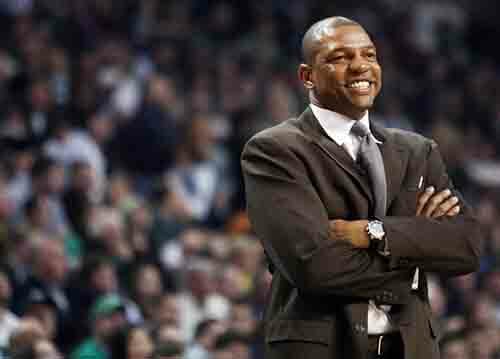 Prior to beginning his coaching career, the Maywood, Illinois native played 13 seasons in the NBA for the Atlanta Hawks (1983-1991), Clippers (1991-92), New York Knicks (1992-1994) and San Antonio Spurs (1994-1996) and was an All-Star in 1988. Drafted after three stand-out seasons at Marquette University, Rivers left Atlanta as the franchise all-time assist leader with 3,866 and set the club's single-season assists record with 823 in 1986-87.
Rivers appeared in 864 career regular season games and averaged 10.9 points, 5.7 assists, 3.0 rebounds and 1.8 steals per game. In 81 career Playoff games, Rivers averaged 11.4 points, 5.9 assists and 3.3 rebounds.
Honors: One of only four active NBA coaches to win an NBA title, won coaching the Boston Celtics. Since 2007-08 owns the third-highest winning percentage (.661) among current coaches. Now the coach of the Los Angeles Clippers.
6. Mike Singletary (Baylor)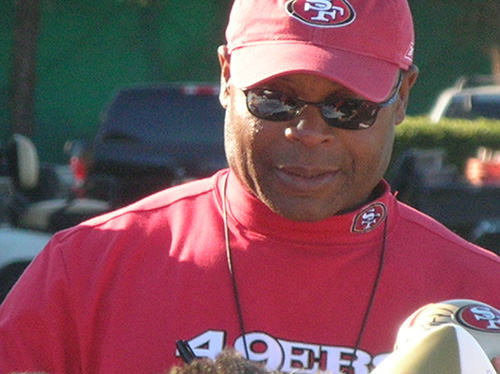 Intensity, thy name is Mike Singletary. Singletary had one of the most decorated careers of any Chicago Bears player ever. Besides helping the team to win Super Bowl XX against the New England Patriots, Singletary was also elected to 10 Pro Bowls and was a seven-time First-Team All-Pro in his NFL career.
It is no coincidence that Singletary had one of his best seasons in 1985-86. He was named NFL Defensive Player of the Year by the Associated Press and NFC Defensive Player of the Year by United Press International. In 172 games with the Bears, Singletary was a ferocious defender who moved all over the field to deliver hits, intercept passes, and get to the quarterback.
Honors: Super Bowl champion (XX), seven time All-Pro linebacker. Inducted into Hall of Fame, 1998.
5. George Mikan (DePaul)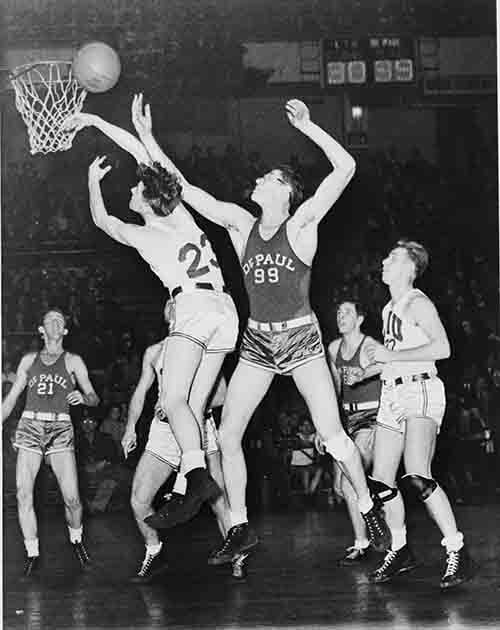 The only player in DePaul history to be named first team All-American in three seasons, Mikan led the Blue Demons to their only national championship when they won the NIT in 1945. Mikan was named the National Player of the Year in 1945 and 1946 and to the NIT All-Star team in 1944 and 1945. He still currently holds two DePaul single game records and is in the top five of three all-time lists.
After his career at DePaul, Mikan played in the NBA for nine seasons and was elected into the Naismith Hall of Fame and the NIT Hall of Fame. His jersey number (99) is one of two that have been retired by DePaul.
Honors: Named to the Naismith Hall of Fame in 1959.
4. Sammy Baugh (TCU)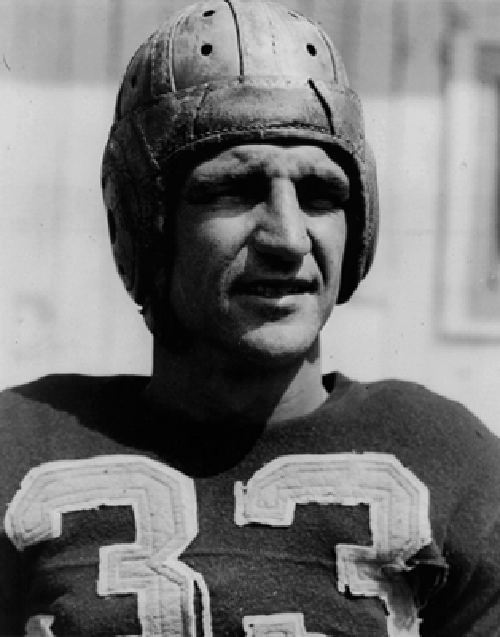 Sammy Baugh, considered one of the greatest Redskins of all time, literally changed how pro football is played. Before him, passing was a little used option; football was a running game. Baugh grew up in Sweetwater, Tex., and starred at Texas Christian University from 1934-36, leading the Horned Frogs to a national championship.
Baugh joined the Redskins as a first-round draft pick in 1937 and found instant success, guiding the franchise to an NFL championship in his first year in Washington. He led the Redskins to their second NFL championship in 1942.
Honors: A charter member of the Pro Football Hall of Fame, inducted in 1963. He was the first quarterback in history to lead his college team (Texas Christian University) to a national championship and his pro team (the Redskins) to an NFL championship. (Joe Namath and Joe Montana also accomplished the feat). Baugh led the NFL in passing six times.
3. Michael Johnson (Baylor)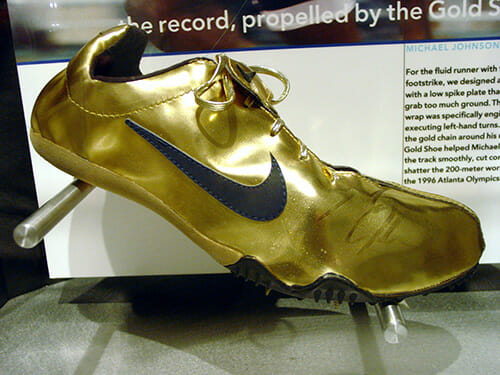 Michael Johnson is the first man ever to win both 200-meter and 400-meter dashes at the same world championship. He is considered by many the greatest combined 200/400 sprinter who ever lived.
One of the most colorful competitors at the Summer Olympic Games of 1992, 1996, and 2000, Johnson captured a total of five gold medals in Olympic competition. Johnson was born on September 13, 1967 in Dallas, Texas.
Honors: Five time gold medal winner, Olympics (1992, 1996, 2000), 1993-1994 named U.S. track athlete of the year.
2. Joe Montana (Notre Dame)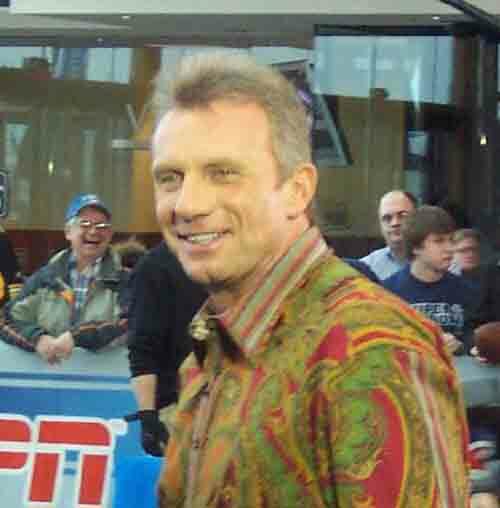 Montana was selected late in the third round of the draft by San Francisco 49ers coach Bill Walsh. He went on to lead the 49ers to victories in four Super Bowls during the 1980s, including consecutive wins in 1989 and 1990. An inspirational leader and talented passer, he was named the National Football League's most valuable player three times.
Montana played out the end of his career with the Kansas City Chiefs 1993–1995, before retiring with NFL playoff records for completions, yards, and touchdowns. But he will always be known as "Joe Cool" for his Super Bowl performances.
Honors: Inducted into the Pro Football Hall of Fame in 2000. A two-Time NFL MVP (1989-90), won four Super Bowls (XVI, XIX, XXIII, XXIV), and was only player named Super Bowl MVP three times (XVI, XIX, XXIV). He orchestrated 31 fourth quarter comebacks. And was just the fifth quarterback to pass for more than 40,000 yards in a career.
1. Bill Russell (U. of San Francisco)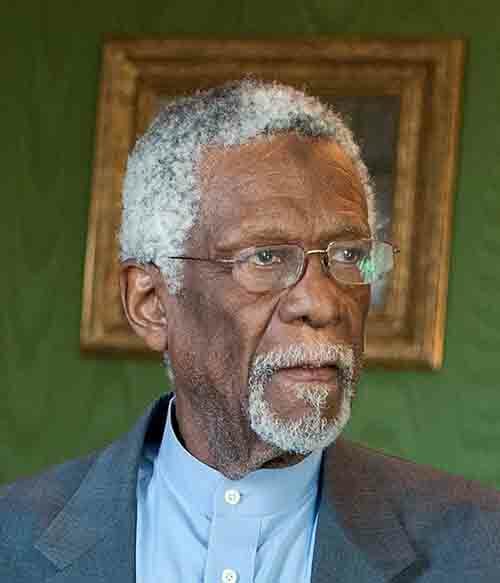 One of the greatest players in the history of pro basketball and college, Hall of Fame center Bill Russell was born in Monroe, Louisiana, in 1934. He led the University of San Francisco to consecutive NCAA titles before starting his pro career with the Boston Celtics in 1956.
Over the course of his 13-year career, Russell, a defensive genius, steered the club to an unheard of 11 titles. He retired in 1969 and was inducted into the Naismith Memorial Basketball Hall of Fame six years later.
Honors: Elected to Naismith Basketball Hall of Fame (1975); eleven time NBA champion (1957, '59, '60, '61, '62, '63, '64, '65, '66, '68, '69); NBA MVP (1958, '61, '62, '63, '65); All-NBA First Team (1959, '63, '65); Eight-time All-NBA Second Team; NBA All-Defensive Team (1969); 12-time NBA All-Star (1958-69); All-Star MVP (1963); One of the 50 Greatest Players in NBA History (1996); Olympic gold medalist (1956).