5 Benefits of Studying at a Christian College
Faith-based Values
Expanded Worldviews
Monetary Value
Networking Opportunities
Online Options
When it comes to studying accounting, there are hundreds of possibilities available to students, ranging from expensively prestigious universities to more affordable options seen in the online arena. For some potential enrollees, however, the decision of which college to attend when studying accounting comes down to social and religious decisions. This is why some students are interested in learning about the benefits of studying accounting at a Christian college.
1. Faith-based Values
Christian colleges tend to have strong faith-based values built into their entire learning structure. Students needing to focus on their studies often find that being in a Christian learning environment helps take away pressures that might be found in more secular colleges and universities. Without those distractions in their path, students can devote more time and energy to their studies.
2. Expanded Worldviews
One of the other benefits of studying accounting at a Christian college can be found with an expanded worldview. Students who are not Christian can find themselves learning about the Judeo-Christian worldview. Learning about other belief systems and cultures can lead to an increased understanding of everything from economics to politics. Students find that being exposed to different ways of life can lead to lasting benefits extending far beyond the college experience, according to a study conducted by Ohio State University.
3. Monetary Value
When it comes to examining the benefits of studying at a Christian college, one shouldn't overlook the monetary value. While there are some very high-priced Christian options available, many Christian colleges have a lower tuition cost than secular institutions. This is partly due to the Christian colleges wanting to raise their actual enrollment numbers, making it easier to attract more students by keeping costs down.
Because of this emphasis on keeping costs down for students, a survey conducted by U.S. News and World Report showed that the schools growing most rapidly in first-time, first-year applications and enrollment were all faith-based institutions.
4. Networking Opportunities
Another area not to be overlooking dealing with Christian colleges is the strong networking potential. The object of networking is to build solid relationships assisting in both professional and personal growth. Since many colleges have strong ties to their alumni, students who study accounting at a Christian college have the opportunity to present themselves to former students of those colleges who have gone on to achieve success in various fields.
Related Resource: 50 Best Christian Graduate Schools Online
5. Online Options
Thanks to advances in technology, students can study accounting at an online Christian college, often allowing them to learn at their own pace. Since many college students also hold down jobs, online Christian college allows students to get the education they desire, even when their working hours interfere with brick-and-mortar educational opportunities.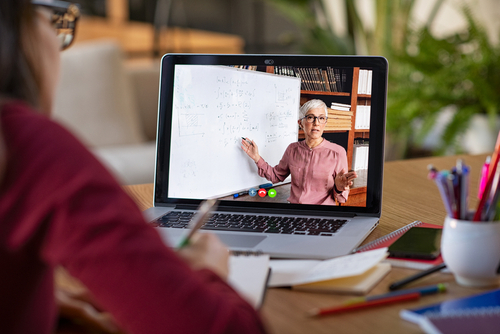 While choosing a college is always a matter of individual preferences and needs, Christian colleges offer quality education and faith-based principles for both Christian and secular students alike.