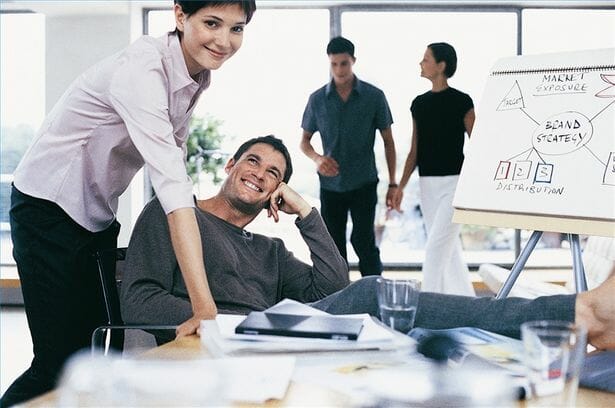 If you want to pursue a career in advertising, but you would prefer to attend a college specializing in faith-based teaching, you may be wondering if you can earn a degree in advertising from a Christian College. Christian Colleges differ from secular private and public institutions in many ways. Not only is the environment much different at a Christian school, but so are the rules and events that focus on spirituality. What many do not know is that you can develop yourself to become a professional in in many different non-religious fields at a Christian school. Read on and find out if you can study advertising and why a Christian school might be a good choice for you.
Advertising Degree Offerings at Christian Colleges
Many of the same degrees that are offered at a secular university are offering at a Christian institution. If you are wondering if there are more than just Colleges of Biblical Studies at a Christian University, the answer is yes. Like secular schools, there are Colleges of Business Administration, Art, Biology, Health Sciences, Liberal Arts, Computer Science, Engineering, and Natural Sciences.
The advertising degree offerings will be a College of Business Administration program. You can select from a degree in Business, Marketing, or Sales and Marketing. Since Advertising is a part of the marketing discipline, it is best to major in marketing for the biggest focus on the field. You can also earn a Master's degree at most Christian colleges so that you can advance your career in advertising.
Is Attending a Christian College Right For You?
Deciding which type of college is best for you is a big decision. There are advantages and disadvantages no matter what type of school you decide to attend. If you are contemplating attending a faith-based school, you will enjoy smaller class sizes where the staff focuses on teaching you to support your fellow students. Building relationships is extremely important in Christian higher education and the atmosphere that you learn in will help you foster these relationships. Teachers will teach with a biblical worldview no matter what subject you are studying.
Where there is good there are drawbacks. There is a sense of community and belonging at a Christian school, but with this comes more priorities. You will need to attend dorm events, Bible studies, worship sessions, prayer group, chapel services, and other things to show your commitment to faith. If you cannot balance your workload and these obligations, it may be difficult for you. Also, because morals and spirituality are so important, there are many more rules at a Christian higher education institution. You must be willing to follow these rules or you could risk being asked to leave before you finish the program.
Whether you will consider secular or Christian college better will depend on your personal beliefs and your own preference. You can get a good education at either type of school, but you will need to do your homework to choose the best campus that offers the best advertising programs. According to USA Today, many believe that Christian schools keep you on track and help reinforce faith instead of testing it. If you can afford to attend a Christian school and you want the added Biblical worldview focus, you can earn your degree in advertising from a Christian college.
Related Resources: