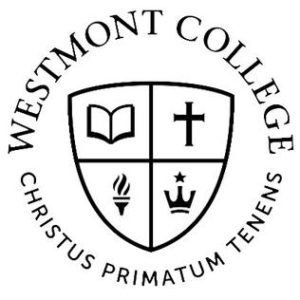 Degrees Offered at Westmont College
Westmont College appears in our ranking of the Top 10 Biology, Biological and Biomedical Sciences Degree Programs at Christian Colleges.
Students who study at Westmont College have a broad range of degrees to choose from in liberal arts, the sciences and the social sciences. US News and World Report ranks it 117th on its National Liberal Arts Colleges list and 128th on its Top Performers on Social Mobility list.
The most popular majors at Westmont include parks, recreation, biomedical sciences, marketing, journalism, English and literature studies, and communication. Other interesting majors and minors include engineering physics, art history, liberal studies, kinesiology, data analytics, biblical languages, environmental studies, Spanish, and movement science.
Westmont College awards bachelor of arts and bachelor of sciences degrees. There are also pre-professional concentrations in dentistry, teaching, ministry and missions, engineering, and pharmacy to name a few.
About Westmont College
Westmont College, which was founded by Ruth Kerr in 1937, is a private Christian school in Montecito, California. It was originally located in Los Angeles, but it outgrew the facilities there by the mid-1940s. By the time the late 1950s rolled around, the school received its accreditation. Today, it is a respected liberal arts school that has garnered national attention for its academics and philosophy.
Its mission is built around being a Christian undergraduate liberal arts school with a global outlook but with a residential heart. Developing students' character is a cornerstone goal of this mission as is promoting the advantage that comes from being at a liberal arts college.
The school also tries to ensure that its students are ready to interact on the global stage. Aside from what happens every day in the classroom, the school also runs institutes and centers that further promote this idea. There is the Eaton Center for Entrepreneurship and Innovation, the Goble Center for Global Learning, the Martin Institute for Christianity and Culture, the Gaede Institute for Liberal Arts and the Mosher Center to name a few.
Students are encouraged to take an active part in their community throughout the course of their college careers. Student projects that demonstrate this in action include creating a podcast for local innovators in Santa Barbara, an art therapy program and a food storage solution that benefits Rwandan farmer's markets.
In their spare time, students at this school love to take part in the numerous clubs and organizations on campus. There are organizations and clubs, like the Inklings, the film club, the self-defense club, the vegan/ vegetarian club and even an improv club.
Westmont College Accreditation
The Senior College Commission of the Western Association of Schools and Colleges is the accrediting organization that gives Westmont College its accreditation. WC also has special credentialing from the California Commission on Teacher Credentialing for its teaching program. The National Association of Schools of Music provides the school's music program with its accreditation.
Westmont College Application Requirements
Westmont College provides future students with a step-by-step application guide. This cuts down on the possibility that students will forget a critical piece of information, which in turn, makes the process go more smoothly and increases the likelihood that their applications will get processed in a timely manner.
Undergraduate students who want to apply to Westmont College have the option of using the school's online application or the Common Application. People who want to apply to more than one school may want to choose the Common Application if their schools of choice are Common Application member schools. Prospective students should be aware that these applications could come with an application fee.
After students decide which application, they'd like to use, they'll then need to gather and submit the following to the school:
High school or college transcripts
Official test scores (Usually, SATs or ACTs)
Letters of reference
Interview with college (optional, but recommended)
Prospective students should also be aware that Westmont College has academic requirements that students need to meet before being admitted. These are high school classes that students should have taken.
The school requires two years of social science, at least two years of a foreign language, though WC recommends three, three years of math, including Algebra, three years of science and four years of English. Many of the requirements that apply to freshmen also apply to transfer students.
International students must turn in their TOEFL or IELTS scores (provided that these students' first language is not English). International students also need an F-1 visa.
The school also requires international students to have their transcripts translated into English if they aren't already written in English. Students can have this done by a credit evaluation service that has been approved by the National Association of Credential Evaluators. Finally, these students need to submit the College Board International Student Certification of Finances form to WC.
Tuition and Financial Aid
Because Westmont College is a private college, the tuition rates for all students are the same, meaning there is no in-state nor out-of-state tuition.
The cost of tuition for a year at Westmont College (as of this writing) is $46,980. Institutional fees run $1,200. Room and board cost a combined $15,040. It is estimated that students will pay another $1,600 for books and other college supplies. Finally, students should budget another $1,400 or so for miscellaneous personal expenses.
About 95% of WC students receive financial aid. Those who wish to be considered for it can fill out the Free Application for Federal Student Aid (FAFSA). The information on this form determines how much financial aid the student is eligible for. It also helps the school determine need-based aid, like scholarships.
The school offers grants, loans, and scholarships to students. Even international and transfer students can qualify for merit-based or academic scholarships. Some grants go to California residents specifically, whereas others will be federal, like the Pell or the TEACH grant.
Loan possibilities include federal subsidized and unsubsidized loans, PLUS loans and alternative loans. Westmont College also offers students interest-free loans.
Finally, scholarships at WC are plentiful. Here is a sampling of the types of scholarships the school offers:
The Augustinian Scholarship: Covers 85% of tuition
The Founder's Scholarship: Pays $18,000
The President's Scholarship: Pays $17,500 to a student with a 3.25 GPA
There are also ministry, talent, and cultural and diversity scholarships available. The amount of these scholarships varies.
Apply to Westmont College via the college's website.
Related Resources: